There's a Golden Girls Café Opening in New York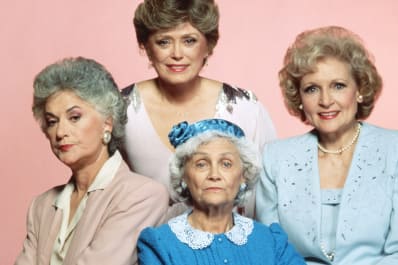 (Image credit: NBC)
Michael LaRue wants to thank you for being a friend, by honoring his friend, the late Rue McClanahan. LaRue plans to open a Golden Girls-themed café in Washington Heights.
LaRue plans to decorate the space with some of the items he inherited from the actress, who died in 2010, including her showbiz memorabilia and piano which will be used for live music. He hopes it will become a tourist destination for the Upper Manhattan neighborhood.
McClanahan's son, Mark Bisch, is a partner in the business, and Disney—who owns the rights to Golden Girls—will allow the café to manufacture its own merchandise. LaRue also has Betty White on board to attend the ribbon cutting.
The café will serve soups, wraps, salads, desserts, baked treats, wine, and of course, cheesecake.
Rue La Rue Café is slated to open in September at 4396 Broadway, the Sofia Storage Building.