These Tiles Turn Your Wall Into a LEGO Building Base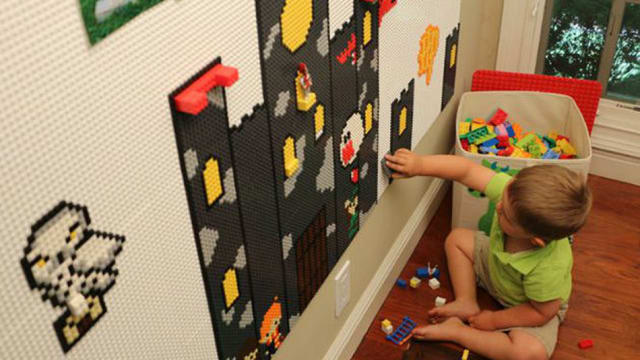 (Image credit: Brik)
LEGO fans young and old, check this out: One company makes removable wall tiles that serve as building block bases. (This is especially good news for anyone who's ever experienced the excruciating pain of stepping on a LEGO.)
Brik, which launched via Kickstarter last year, is a LEGO compatible adhesive tile that sticks to the wall (or any flat surface) and is easily removable. The 10 inch by 10 inch tiles come in three colors (white, black, and blue) and in packs of two, six, and ten, so you can do a small area or an entire wall.
Brik also makes its own signature block, a flat one by one square that can be used to make pixelated designs and art. They also have specialty bricks, like clips that can alternatively serve as hooks, so you can use your masterpiece as an organizational system, too.
This isn't the first time we've seen a building block product get creative with where to build instead of what to build; earlier this year, we wrote about Nimuno, a Cape Town based company that created a roll of adhesive tape that works as a LEGO base. Their Indiegogo campaign ended in April, and raised over $1.6 million.
Needless to say, there are multiple ways to think outside the brick when you're playing with blocks.
h/t Mashable