This Art Exhibit Has Gone To the Dogs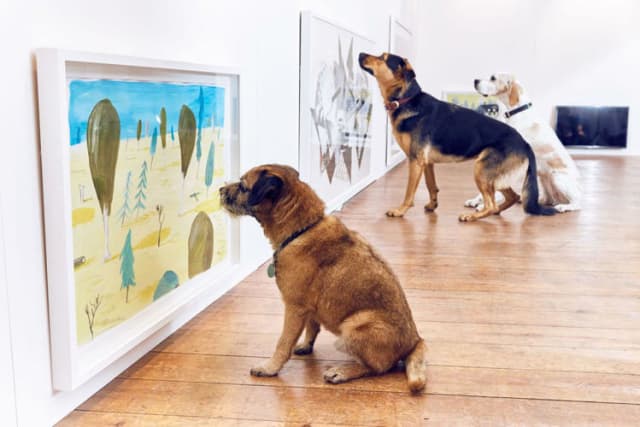 (Image credit: Mikael Buck/courtesy More Than)
There are lots of ways to entertain your pup, but taking them to an art opening is not often on the list. But one London designer hosted an exhibit exclusively for four-legged friends, and it was best in show.
(Image credit: Mikael Buck/courtesy More Than)
Created by Dominic Wilcox, the exhibit featured art hung at doggy eye level (instead of the requisite 57" on center for humans). There were also interactive exhibits, like Dinnertime Dreams, a 10-foot-wide dog bowl filled with kibble-like play balls; Watery Wonder, a dancing water sculpture with sprays that jump from bowl to bowl; and Cruising Canines, an open car window simulator, complete with a rotating background and industrial fan.
World's Art Exhibition for Dogs was sponsored by More Than, a UK insurance agency as part of their campaign #PlayMore to encourage more playtime with your pets.
Unfortunately, the exhibit's run ended earlier this month, but here's hoping it goes on tour.