This Bracket Set Turns 2x4s Into Tables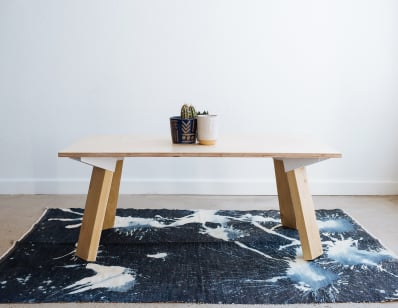 (Image credit: Swenyo)
One thing I learned from watching Ellen's Design Challenge? Making furniture is HARD. But there's a cheat for us regular people—the UX4 bracket set from Swenyo that lets you turn regular 2x4s into a custom table.
The set of four brackets requires just a trip to your nearest lumber yard or home improvement store, and a few screws later, you've got a custom piece.
UX4 is currently crowdfunding on Kickstarter, where you can get a set starting at $45.