This Cliffside Home Is Breathtaking (& a Little Terrifying)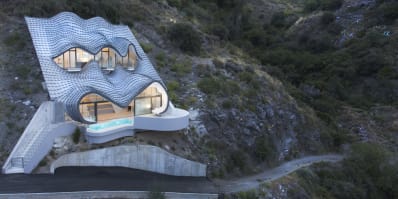 (Image credit: Jesus Granada)
Acrophobics, look away. This modern Spanish home is on a 42-degree incline, and it's gorgeous and vertigo-inducing all at the same time.
(Image credit: Jesus Granada)
Nicknamed "The House on the Cliff," the family home created by GilBartolomé Architects is meant to blend into the cliffside, and resemble "the skin of a dragon set in the ground, when seen from below, and the waves of the sea, from above."
We can't be mad at that view, though.