This Color-Changing Art Is The Chic Version of Your Old Black Light Posters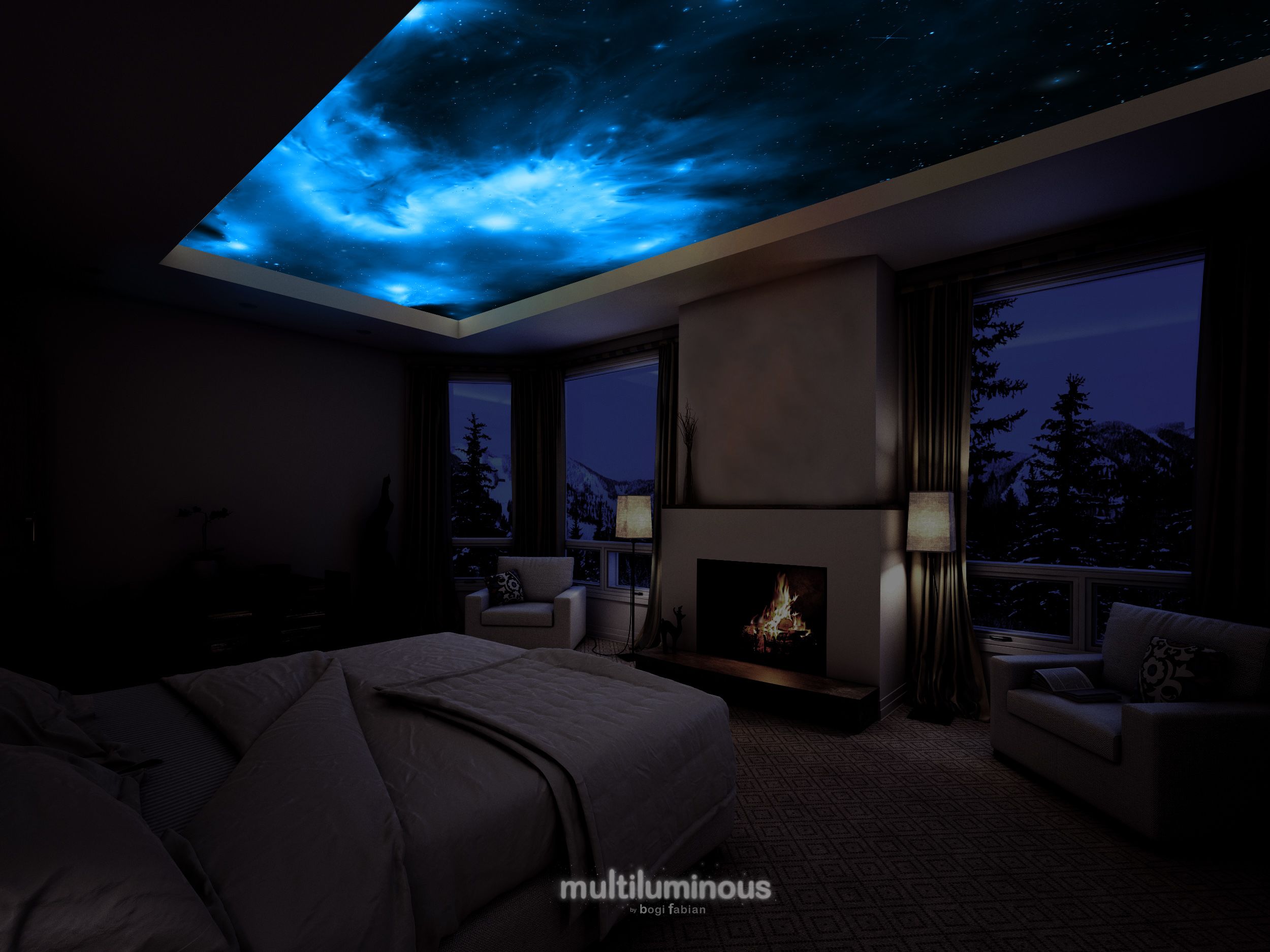 Raise your hand if the phrase "glow in the dark" instantly transports you back to the bedroom of your youth. Well, if you're too ashamed to admit that constellation stickers still count as a legitimately fabulous form of interior design, this art that changes in different lights should convince you that you're not alone.
Currently a Kickstarter project, the eye-catching Multiluminous 3-in-1 glow in the dark art prints are the innovative creations of self-taught Hungarian artist Bogi Fabian. Of her glowing artwork, Fabian writes, "My goal is to create unique spaces and rooms giving them an identity and a soul, where relaxing and living become an experience."
The luminescent collection features murals and other works of art that morph into different prints, depending on what types of light they're exposed to, including UV light, day light, and a photographer's dream – good, natural light.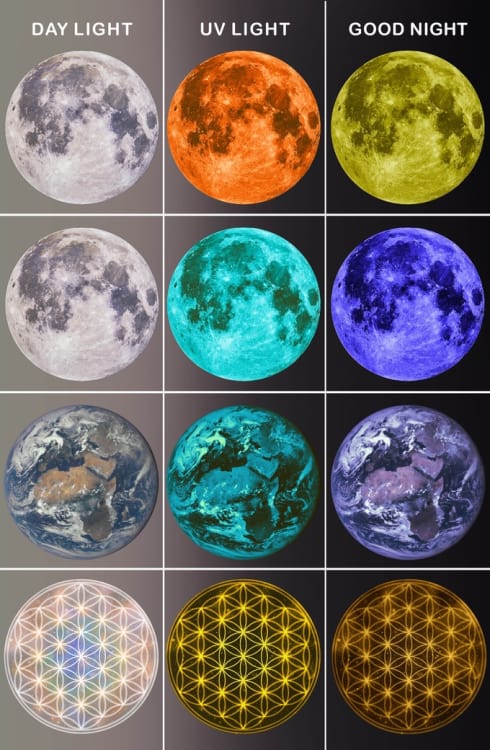 (Image credit: Bogi Fabian)
Fabian's startlingly detailed images include a mini moon print that can be recharged via any light source and can glow in the dark for hours at a time. Also featured is an image of the Aurora Borealis glowing over a forest, as well as a heart placed against a star-studded backdrop of the cosmos and a lone tree, its reflection shone in the water while a group of celestial bodies blaze brightly in the background.
The glow-in-the-dark prints are designed to illuminate both large and small spaces. They can be displayed as wall hangings or placed on the ceiling, which serve as a nice substitute for a night at a hotel with outdoor open air rooms.
To date, Fabian's prints have nearly reached their Kickstarter goal, and she's currently offering special prices to those who make contributions to her campaign. To have a look at even more of Fabian's signature dreamy, euphoria-inducing artwork, check out her blog.