This Hammock-Rocking Chair Hybrid is the Epitome of Relaxation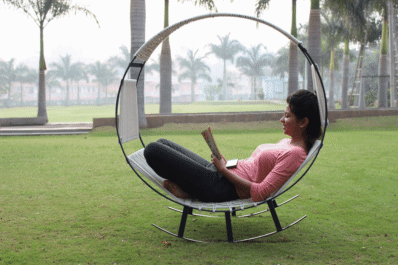 (Image credit: MIT Institute of Design)
Take your relaxing up a notch. Design students have combined the lazy summer vibes of a hammock with the soothing nature of a rocking chair for the ultimate in chill.
(Image credit: MIT Institute of Design)
MIT Institute of Design students Harshita Murudkar, Shivani Gulati and Mehak Philip created the hammock rocking chair in just two weeks for a course project, utilizing three different weaving techniques. We can only hope this goes from prototype to store shelves—our stress levels are dropping just looking at it.