This House Is Built Around a Full Grown Tree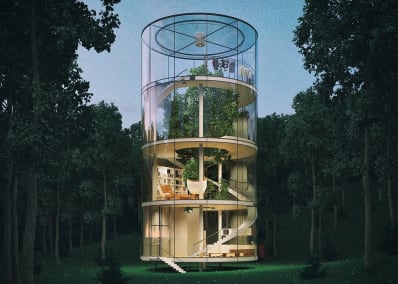 (Image credit: Aibek Almassov)
This ain't your typical treehouse. This house is built around an actual, fully grown tree.
(Image credit: Aibek Almassov)
Designed by Kazakh architect Aibek Almassov, the conceptual tubular glass structure enclosing a mature fir hasn't been built yet, but the project does have investors.
The "inverted treehouse" is meant as an escape from the "sweltering concrete boxes" of city life, with 360-degree views of the forest.