This Pop-Up Store Lets You Customize Your Own Eames Chair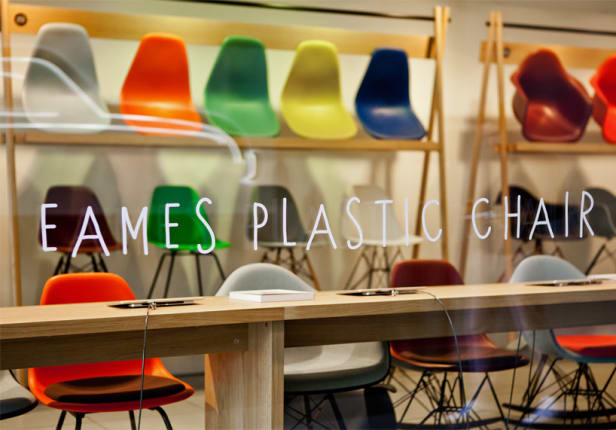 (Image credit: VITRA, photo: dejan jovanovic)
If you find yourself in Zurich or Amsterdam this fall, and happen to be a MCM fan, be sure to take advantage of Vitra's new pop-up shops that are all about the Eames Plastic Chair. These temporary showrooms are a playfully colorful design lovers dream, where visitors can customize their own chair, mixing and matching from the over 100,000 configuration options.
The Zurich pop-up is open until January 27, 2018 and the Amsterdam pop-up opens on November 3 and runs until January 27th as well. The sole manufacturer Eames designs in Europe, Vitra offers seven bases in wood and different finishes, 14 colors for the plastic shell, and then various cushion and upholstery options. After customers build their chairs on touch screens and tablets, Vitra can deliver some models as quickly as 48 hours later.
(Image credit: VITRA, photo: dejan jovanovic)
If you're unable to hightail it over to the pop-ups, you can still play with customizations on Vitra's website. And if you want to wear your Eames enthusiasm on your sleeve (literally) check out Uniqlo's new Eames inspired clothing line.
You know the name, you know the chair but you feel like you need a bit more info? Check out this Design 101 that's all about Eames.
h/t designboom