This School May Have Captured Footage of an Angsty Teen Ghost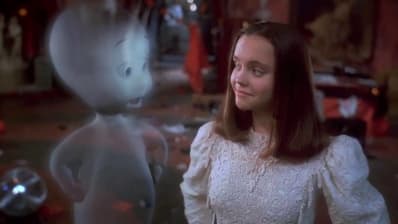 (Image credit: 20th Century Fox )
A school in Cork, Ireland captured some pretty eerie footage on its security cameras. In the wee hours of the morning of October 1, the cameras caught a flurry of activity and noise with out a soul in sight. Whether the havoc wrecked was the work of a ghost with a super strong brand (the first of October? masterful) or a frightfully good school AV team has yet to be determined, but if you feel like giving yourself the heebie-jeebies, check it out.
The school administration is understandably reticent to fully admit to a ghostly presence, as there is often a thin line between the pranks of those of the spirit realm and the work of some bored teens. However, school principal Kevin Barry has admitted to some possibility of a ghost, "We do feel there is something strange going on because people do get from time to time a real chill in the air when they go past that area."
If the hair is standing up on your arms, we've got a few things to help calm your fears. A few years ago Taryn looked into one of the most common "was that a ghost?" home phenomenons, appliances turning on out of nowhere. While she ultimately provided us with enough science to help mellow us out, we can't help but be a little fascinated by those mysterious things that happen in our home.
And for those of you who do find yourself in a haunted situation, we have some advice on how to handle the situation with other worldly grace.