This Tableware is Crap (Literally)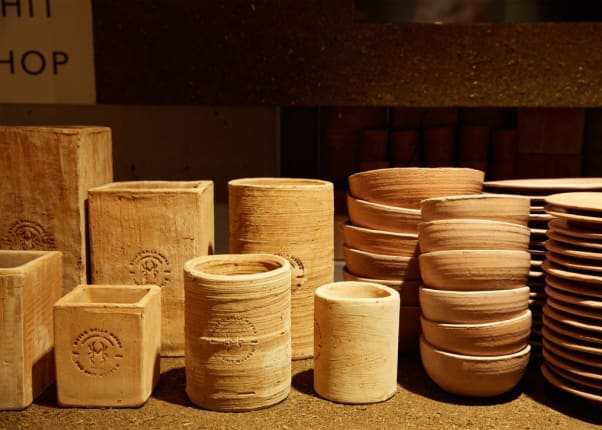 (Image credit: The Shit Museum)
We often look to trade shows and design festivals each year to see what's trending for the home. Well, first in Milan and now in London, there's one exhibit that's shit. As in, actual manure.
(Image credit: The Shit Museum)
Italy's Museo della Merda (which won a Milano Design Award) partnered with design magazine Dirty Paper to create Toilet Break. Among other poop-related projects is The Shit Shop, a collection of the museum's tableware, vases, tiles, furniture, and flower pots made from manure.
The "merdacotta" is made from clay mixed with recycled manure. The methane is removed (which removes the smell) and used for energy, so it's truly sustainable.
The line is available for purchase at London Design Festival.