This Wes Anderson Themed Airbnb is a Delight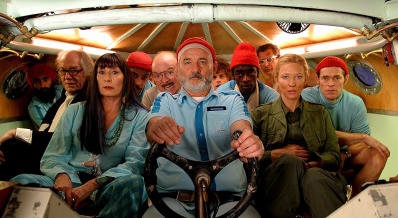 (Image credit: Touchstone Pictures )
Are you a quirky aesthete who is currently planning their next vacation? Have we got an Airbnb for you! Hold onto your beanie because Mr. Anderson's House is a Wes Anderson themed Airbnb in Prince Edward, Canada that you can book right this very moment.
Given the sharp set decoration and dreamy color palettes of his work, it's no surprise that Wes Anderson has inspired his fair share of interiors. The rooms in Mr. Anderson's House are riffs on different movies; a Royal Tenenbaums bedroom, a Grand Budapest Hotel bathroom, a Darjeeling Limited tea room. Along with its Andersonian charm, the home is a short walk to the super charming main street and a quick drive to the beach. A stay in this two bedroom home will cost you $185 a night, but can you really put a price on the Margot Tenenbaum experience?
"I always wanted to be a Tenenbaum. Each room in this home is themed after a different film in director Wes Anderson's repertoire, some more subtly than others. This house is a love letter to him, and an ever-evolving design project. Mr. Anderson's House is a century home in the wine and culture-rich County of Prince Edward."
If a trip to Canada isn't in the cards for you right now, you can always pop on The Fantastic Mr. Fox and peruse Accidental Wes Anderson!
h/t Hello Giggles