This TikTok "Grocery Store Musical" Is a Must Watch Before Your Weekly Trip
We
independently
select these products—if you buy from one of our links, we may earn a commission. All prices were accurate at the time of publishing.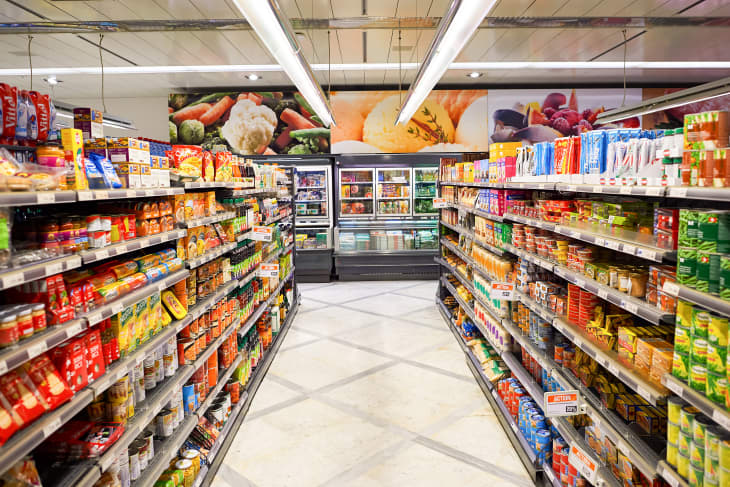 What started out as a parody of musicals and only tangentially related to its setting — grocery stores — the "Grocery Store But from a Modern Musical Theatre Show," as the original poster captioned his piece, ends up as a cacophony of all those sounds that remind you of the days when grocery shopping was something to look forward to.
The original post shows a man crooning and emoting from a supermarket aisle "And we're fighting in a grocery store … " He notes all the key elements of a musical, like the back up singers, high notes, and emotional riffs. It was cute and funny, but then the collaboration came in and made it amazing.
Various TikTok users picked up what he was putting down, first using the duet feature to add to the original as the love interest mentioned, but with such additional hallmarks of the musical genre, like "Speaking over singing to show that they are NOT on the same page in the relationship." Then a third person took over, adding the child part to the play: "What's going on?" 
Then, in the fourth installment, it really gets good: A grocery store employee comes in to add another voice, including the impeccably timed, "We close at nine." After that, it gets a little bit absurd but also captures the grocery store experience so perfectly. New parts come from can of soup, the squeaky wheel on the shopping cart, the automatic door with too-loud bell — featuring extremely enthusiastic ding-donging, the random "attention shoppers" announcements, and finally finishes with "the water sprayers that always mist you when you're reaching for kale."
Broadway has been dark for seven months, but at least we have TikTok.