How to Save Money on YourNext Move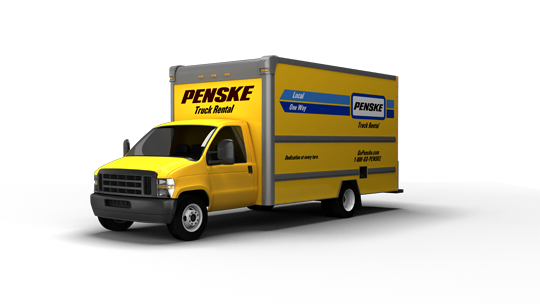 If you've ever moved before, you know that it isn't cheap. If you're moving a whole house
Penske Truck Rental
to bring you moving tips all week long. Whether you're moving across the country or just across town, going it yourself or hiring professionals, here are some tricks for keeping the price down.
The best advice for keeping moving costs down is this: purge. Moving costs are typically calculated by the pound, so the more you can get rid of before your move, the better. Now's the time to fire up that Craigslist account, hold a tag sale, go on Apartment Therapy Classifieds or donate to Goodwill, and edit out anything you're ready to part with. Be ruthless! Less stuff means less money, less stress and a fresh start!
Bubble wrap and newspaper are good ways to pad valuables to keep them safe. But bubble wrap does get expensive. Instead, use your linens, bath towels, beach towels, bathrobes and old comforters. And hey presto, you've also eliminated a couple of heavy towel-filled boxes!
Join AAA. Not only is it good insurance against any mishaps on the road, but members also receive exclusive discounts on moving-related expenditures, including a 12% discount on Penske trucks and other equipment. Members save an additional 10% when they book one-way rentals online.
Looking for self-storage? Use a free online service like Sparefoot, which lets you compare different self-storage facilities and find the best, most affordable one for your belongings.
Do it yourself! So many costs can be eliminated if you opt against hiring professionals — including the mental cost of worrying about when the movers will finally arrive with your belongings, how many of your valuables will be broken from poor handling, and how much you'll ultimately be charged. With companies like Penske Truck Rental, you're in the driver's seat in every way. They can even help you find movers just to help load and unload the truck, so you spare your back but still really limit how much you're spending on professionals.
Invest in karma! Help your friends with their moves, and some day you'll be able to ask them to return the favor!