Today's Google Doodle Celebrates Zaha Hadid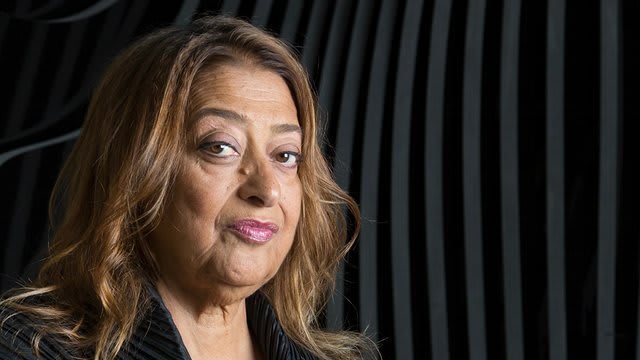 (Image credit: The Guardian)
The design world lost a true innovator last year when Zaha Hadid passed away at the age of 65. Google is celebrating the architect today with a Google Doodle.
Despite not finishing her first architectural project until she was 44, the Iraqi British architect designed more than 30 buildings across four continents during her career. She was known as "the queen of the curve" for her undulating designs, such as Heydar Aliyev Center in Baku, Azerbaijan that's featured in the doodle alongside her. Other notable projects include the Aquatics Center for the 2012 London Olympics, the Guangzhou Opera House in Guangdong, China, MAXXI in Rome, and the Bridge Pavilion in Spain.
Hadid was a glass ceiling shatterer: In 2004, she became the first woman to win the Pritzker Architecture Prize, and in 2016, she was the first woman to be awarded the Royal Gold Medal in architecture by the Royal Institute of British Architects.
Though Dame Hadid did not stick to just buildings; she's designed everything from shoes and jewelry to housewares and even a chess set. In fact, Google Arts & Culture is celebrating her early paintings and drawings in a virtual exhibit.
"Among architects emerging in the last few decades, no one had any more impact than she did," said architect Richard Rogers at the time of her passing. A statement from the Iraqi government called her death "an irreplaceable loss to Iraq and the global community."
Hadid's Miami Beach condo recently came on the market for $10 million. It's "presented as a grand main apartment with balconies wrapping the east and south views plus a totally separate guest apartment which is a one bedroom facing southeast," according to the listing.
It also offers the opportunity to buy the famed architect's custom furniture: "When looking at the objects she selected for her apartment, one gets a sense that they were created especially and exactly for here—in particular the dining room table and its cocktail table twin which dramatically capture the tropical sunshine from the terraces."
Check out more about Hadid via Google.