Too Young for Tech? What's the Right Age to Introduce Children to Technology?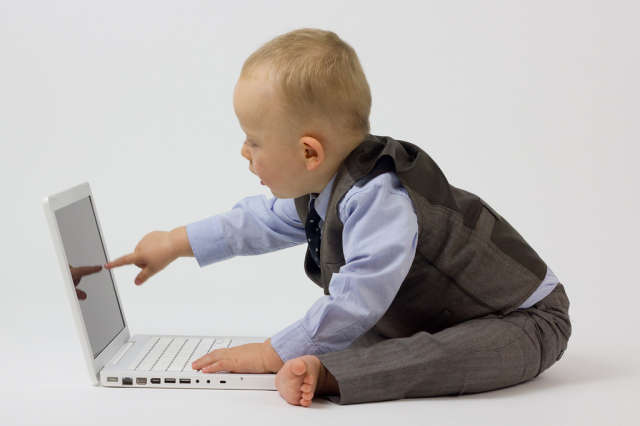 I was recently invited to a birthday party for a toddler and was stunned to find it wasn't just the parents glued to phones, tablets, and TV screens during the party. Kids as young as 18 months were scrolling and gaming. I'm not a parent just yet, but seeing this led me to wonder: what's the "right" age for introducing technology to children?

Turns out, age three might be the magic number.

Dr. Carolyn Jaynes, a learning designer for Leapfrog Enterprises, which produces electronic toys and gaming devices for children, told PBS:
"By age three, many children are active media users and can benefit from electronic media with educational content. This content often uses strategies such as repeating an idea, presenting images and sounds that capture attention, and using child rather than adult voices for the characters."
On top of that, the American Academy of Pediatrics recently standardized their practice, which advises no screen time for children age two and under.

In 2010, Apartment Therapy commenters didn't come to a consensus, but some trends emerged. Most everyone agreed limiting screen time was critical and being smart about the type of technology and content mom and dad are introducing makes the biggest difference.

So what do you think? Is three too young? Too old?
(Photo Credit: The UMF via Flickr's Creative Commons)