Trader Joe's Is Selling Yogi Skeleton Air Plants That Are so Cute, It's Scary
We independently select these products—if you buy from one of our links, we may earn a commission. All prices were accurate at the time of publishing.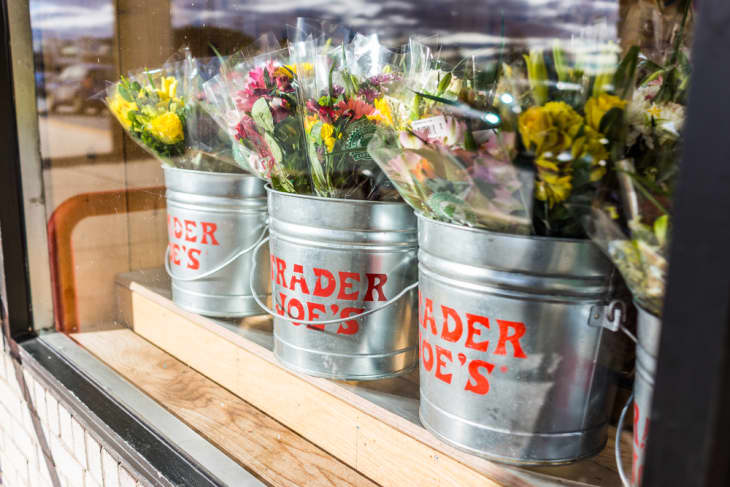 Now that it's September, we're inching closer to Halloween decoration season. Tons of our favorite retailers like Target, Pottery Barn, and West Elm have already released their Halloween home decor, and each collection is spookier than the last. Now, Trader Joe's is stepping up to plate with some scary-good Halloween decor of its own.
Last year, we were seriously impressed with Trader Joe's selection of pumpkins. There were Jarrahdale pumpkins for just $7, giant orange jack-o-lantern pumpkins for just $4, and mini pumpkins and gourds for just $1. It looks like Trader Joe's is going all in on Halloween again this year, and you're going to love these yogi skeleton air plants.
One shopper noticed the Tillandsia Yogi Skeletons for sale at a Trader Joe's in Boulder, Colorado for $5.99 each. They appear to be available in two different poses.
While the skeletons were created as seasonal Halloween decor, honestly, we would leave them out year-round.
Look at this skeleton sitting in Sukhasana, smiling up at you, daring you to put it away on November 1.
In addition to being great Halloween decorations, Air plants are the perfect plant in general. They're affordable and low-maintenance, so they're ideal for those still finding their green thumb. They don't need a ton of water and they don't take up a bunch of room, so they're perfect for small spaces. On top of that, you don't have to deal with messy pots of dirt, because they grow without rooting in soil. Basically, air plants can do no wrong. And now, you can bring one home in a planter shaped like a skeleton doing yoga.
We can't wait to see what other Halloween decorations Trader Joe's has in store for us this year.