Trueplay from Sonos Tweaks Your Speakers So You Have the Best Sound Quality Anywhere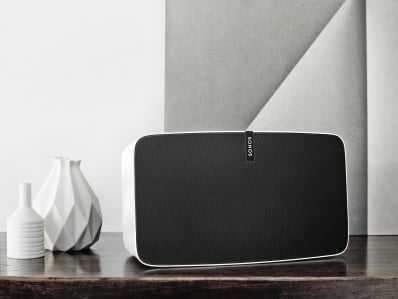 (Image credit: Sonos)
Audiophiles, get ready for amazing sound, anywhere. This morning, Sonos released Trueplay, a software update that automatically tunes your speakers for the best sound, no matter how challenging the acoustics of your space.
Using the Sonos app, the microphone on an iPhone or iPad, and a special tone emitted by the Sonos speaker, the system analyzes the acoustic profile of any room to determine how sound reflects off walls, furnishings, glass and other surfaces that impact how sound is heard. Sonos then smartly tunes that speaker in 60 seconds or less. Now you can tuck Sonos in a corner, in the bathroom, or under a counter, and you'll still get the very best sound.
The free Trueplay update is available for PLAY:1, PLAY:3, and PLAY:5, and all iOS devices, and will roll out to other Sonos products in the future.