4 Shows to Stream If You've Seen All of 'Downton Abbey'
We independently select these products—if you buy from one of our links, we may earn a commission. All prices were accurate at the time of publishing.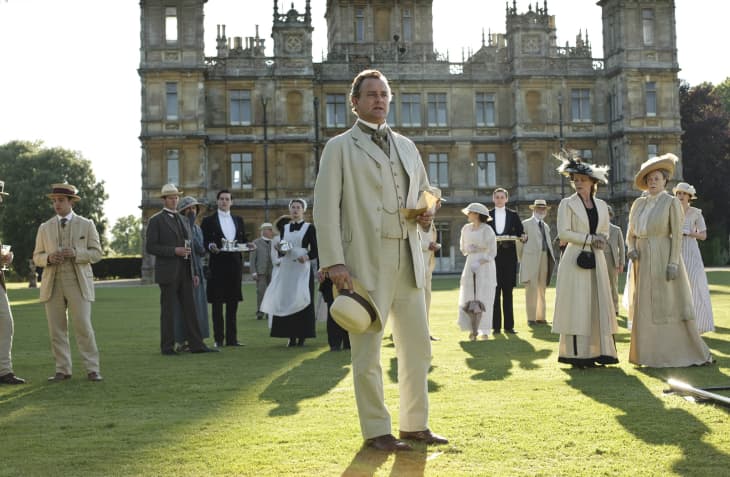 Have you found yourself escaping to the early 20th century English countryside by way of "Downton Abbey" binges these days? You are not alone. The romance! The drama! Lady Sybil's pants! But if you've had enough time with the Crawley family and their band of sometimes merry, sometimes scheming (I'm looking at you, Thomas) servants, and are still craving a sprawling period piece mixed with soap opera drama, you have a bevy of shows to choose from. Here are four period dramas that you can stream right now. 
If you turn on this six-part miniseries and think, "hm, this feels familiar" that's because it comes from the same mind that brought you "Downton Abbey:" Julian Fellowes. Although this show moves things to 1840s London, there are whiffs of "Downton" everywhere, from the gorgeous, detailed costumes and sets, the forbidden love affairs, non-stop talk of heirs, scheming servants, down to even the music. Like "Downton," "Belgravia" kicks off with a huge historical moment disrupting our main characters' plans (on "Downton" it was the Titanic sinking, on "Belgravia" it's the Battle of Waterloo in 1815), but this show leans much more into the melodrama as decades-old secrets are revealed and family rivalries come to a head. 
Streaming on Epix Now
If you'd like to watch the shenanigans of people even wealthier than the Crawleys, try PBS Masterpiece's "Victoria," about Queen Victoria's ascension to the throne as a young woman and being tasked with growing up and starting a family while also running a monarchy. It still has all the drama, romance (Victoria is a passionate woman!), and upstairs/downstairs feel that "Downton Abbey" does, but this time it's with the added royal intrigue. 
Streaming on Amazon Prime
"Downton Abbey" is great, but does it have sexy, shirtless scything? No, it doesn't. But "Poldark" does. Based on the series of books by Winston Graham, "Poldark" tells the story of British Army Captain Ross Poldark, who returns from fighting overseas in the Revolutionary War only to find his family estate in shambles. It has family rivalries, love triangles, gorgeous shots of attractive people being in love on hillsides, and like, so many mining accidents. If you think Mary and Matthew were cursed, wait until you spend some time with Ross and Demelza. 
Streaming on Amazon Prime
Looking for another family to watch live and love and wear gorgeous clothes over multiple decades in England? Meet the Windsors! They're just like the Crawleys except they're the head of the monarchy. I mean, Lady Mary is definitely feistier than Queen Elizabeth II, but both grapple with feeling duty-bound to their fathers and their estates (Elizabeth's estate is all of Great Britain). Tracking the lengthy reign of Queen Elizabeth II, "The Crown" is at once a lush, sweeping period piece and an intimate family drama as it explores how Elizabeth's role affects her people, history, and her closest loved ones.
Streaming on Netflix