Someone Spotted a Denim Leg Table — a "Jable" — and Twitter Has Jokes
We
independently
select these products—if you buy from one of our links, we may earn a commission. All prices were accurate at the time of publishing.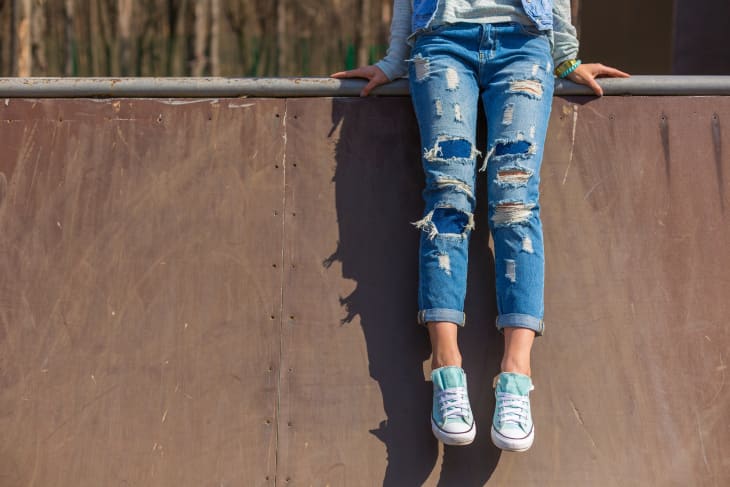 Social media is home to all kinds of wacky discoveries, and you truly never know what you'll find when you open up any given app these days. Case in point: the now-viral photo of a side table that features a pair of legs in jeans and pointy boots as the base, which is lovingly referred to as a "jable."
Twitter user @UpsetPancakes seemingly had no idea he had a viral hit on his hands, and he's now thanking his "100 or so loyal followers in helping me go Jiral. Give me a follow if you like other kinds of funny material (may or may not be Jean related, Jod only knows)." The photo in question includes a white side table with literal legs cut just above the knee, with said legs wearing ripped denim and grayish silver boots. UpsetPancakes captioned the shot: "Yeah just put your keys on the Jable."
Of course, you could probably DIY something similar if you're willing to get a bit crafty by dressing table legs with pants and shoes — frankly, the possibilities are endless with a little creativity and some clothes you're willing to have permanently on display in your home.