Two Lofts With the Same Plain Rental Kitchen Prove the Power of Decor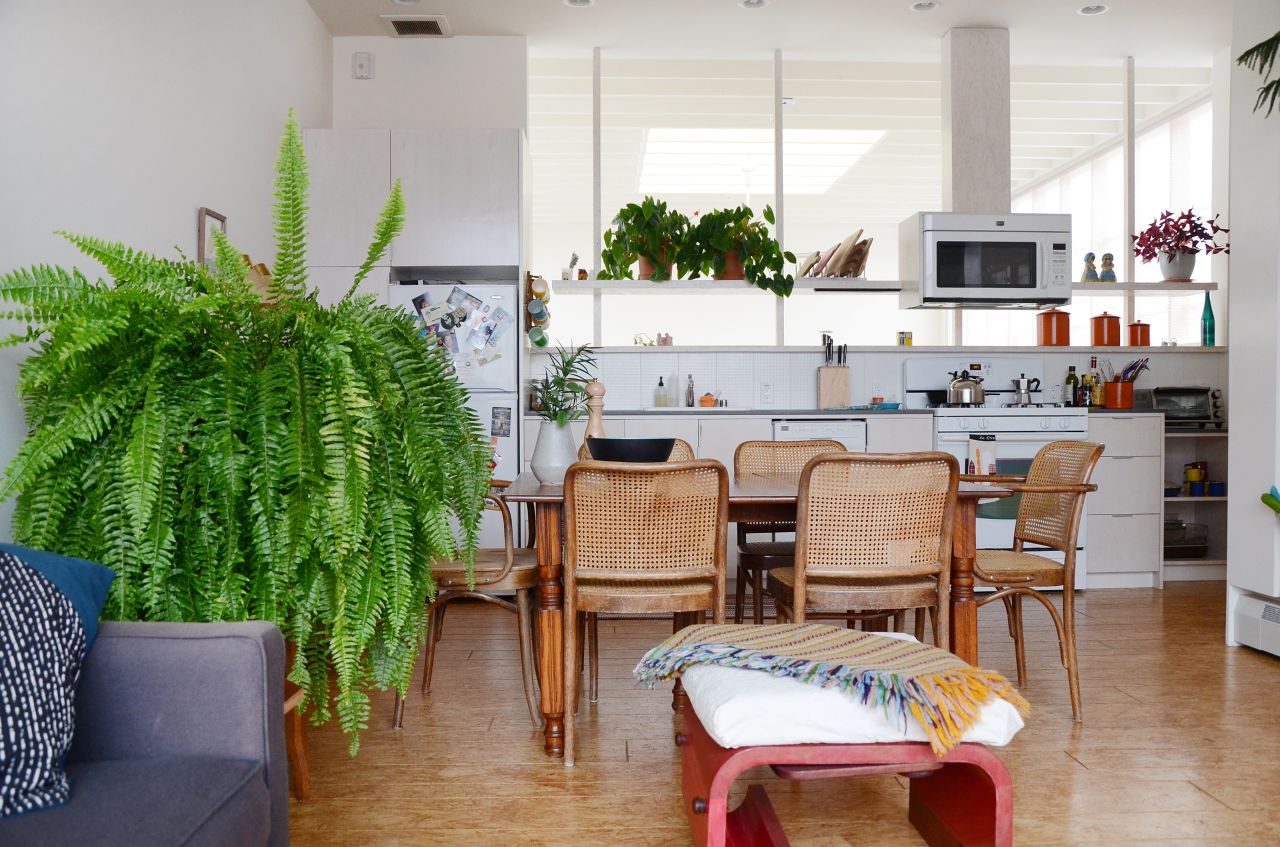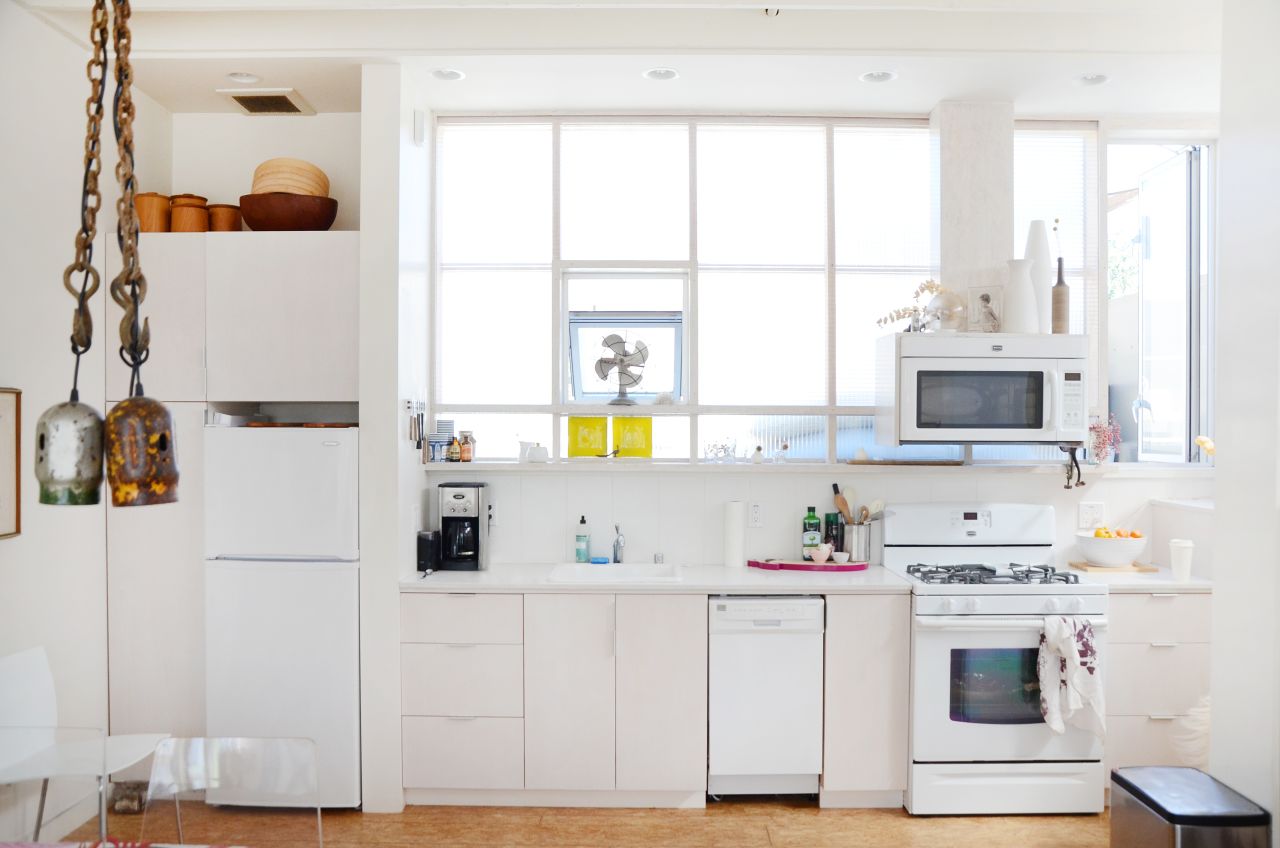 The ground floor of these two Oakland lofts (identical in floor plan and located in the same complex) show how different people tackle the task of arranging and decorating the same type of home. Each of the homes essentially have one big, wide open room as their first floor. For creative couple Minky and Tirsh, this meant physically carving out a seating area, a bedroom area and a workspace on the first floor. Interestingly, Laura did the same! Are you curious how the second floors of these two homes look like, side by side?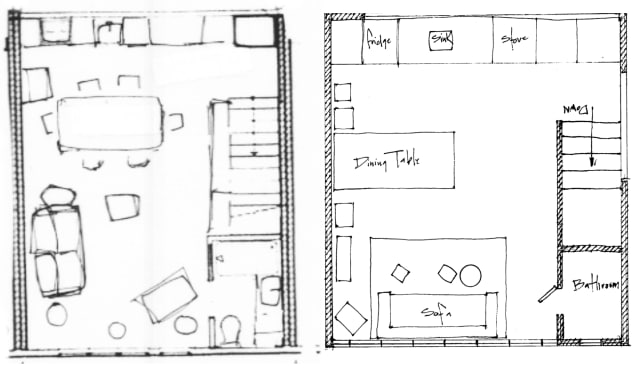 Like the ground floor, these two second floors share similar furniture layouts as well. The kitchens are each along one wall, allowing for a clean, organized set of cabinets. A smaller open area next to the kitchen is room enough for a table and chairs. And in each home, another seating area makes the upstairs feel cozy and welcoming.
(Images of Minky and Tirsh's home are on the left of each slider. Images of Laura's home are on the right of each slider.)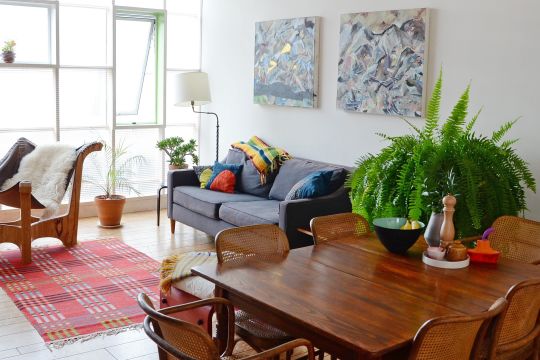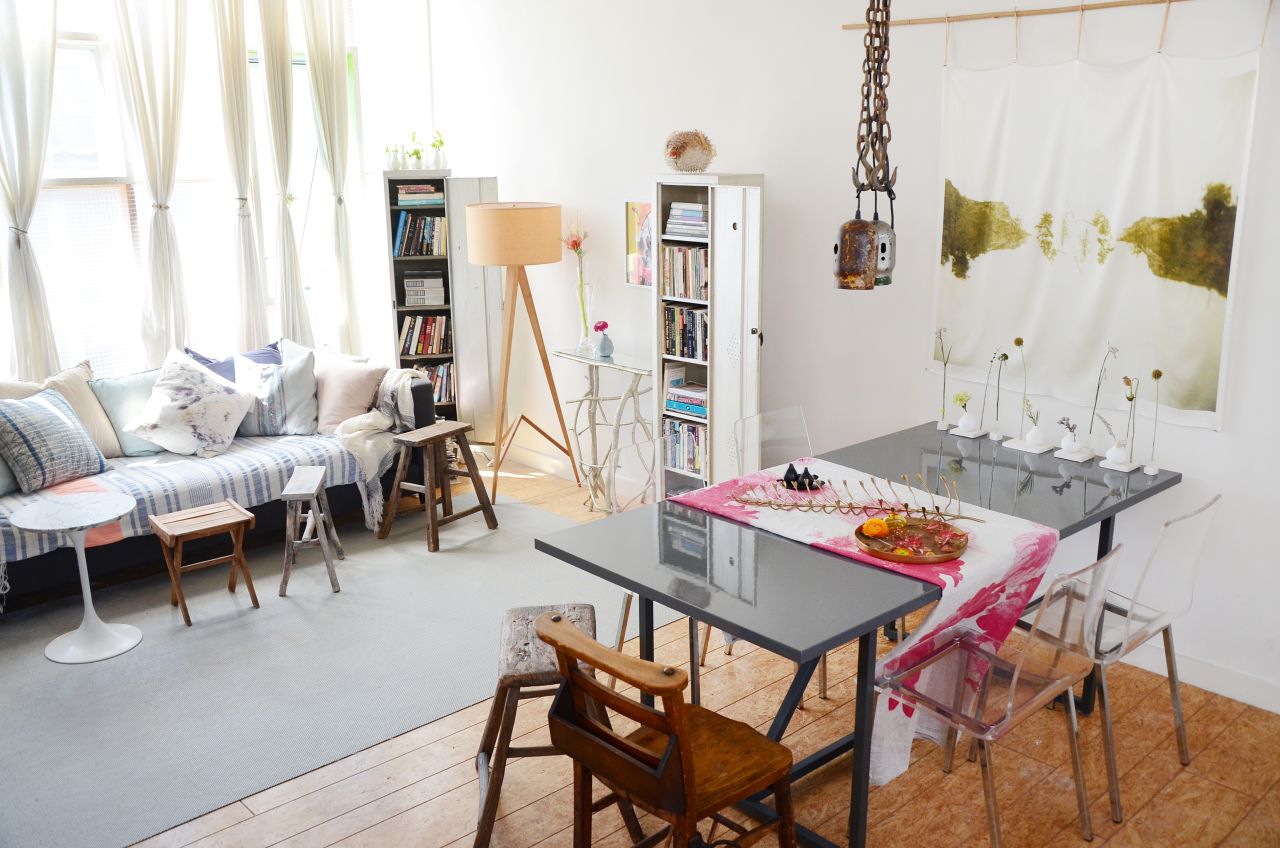 Where these two homes really differ is how they each chose to complement and fight against the architecture. Each loft has industrial modern elements — raw materials and straight lines. And both of the kitchens are minimal and white. Minky and Tirsh used a lot of green plants to soften the industrial vibes of the upstairs. Laura employed soft art and fabric drapery. Each kitchen/dining area features a lot of wood finishes to warm up the space. And both all-white kitchens are brightened with a few small colorful accessories.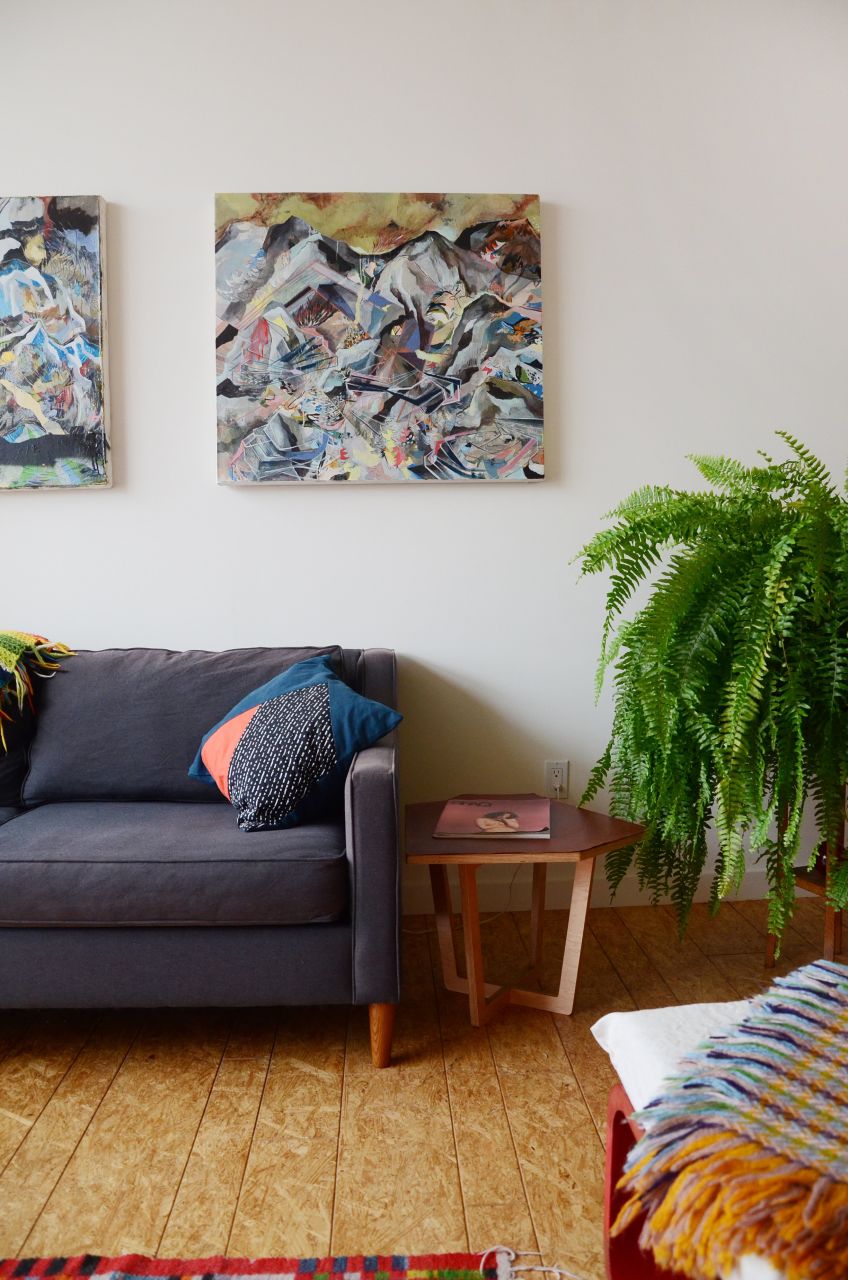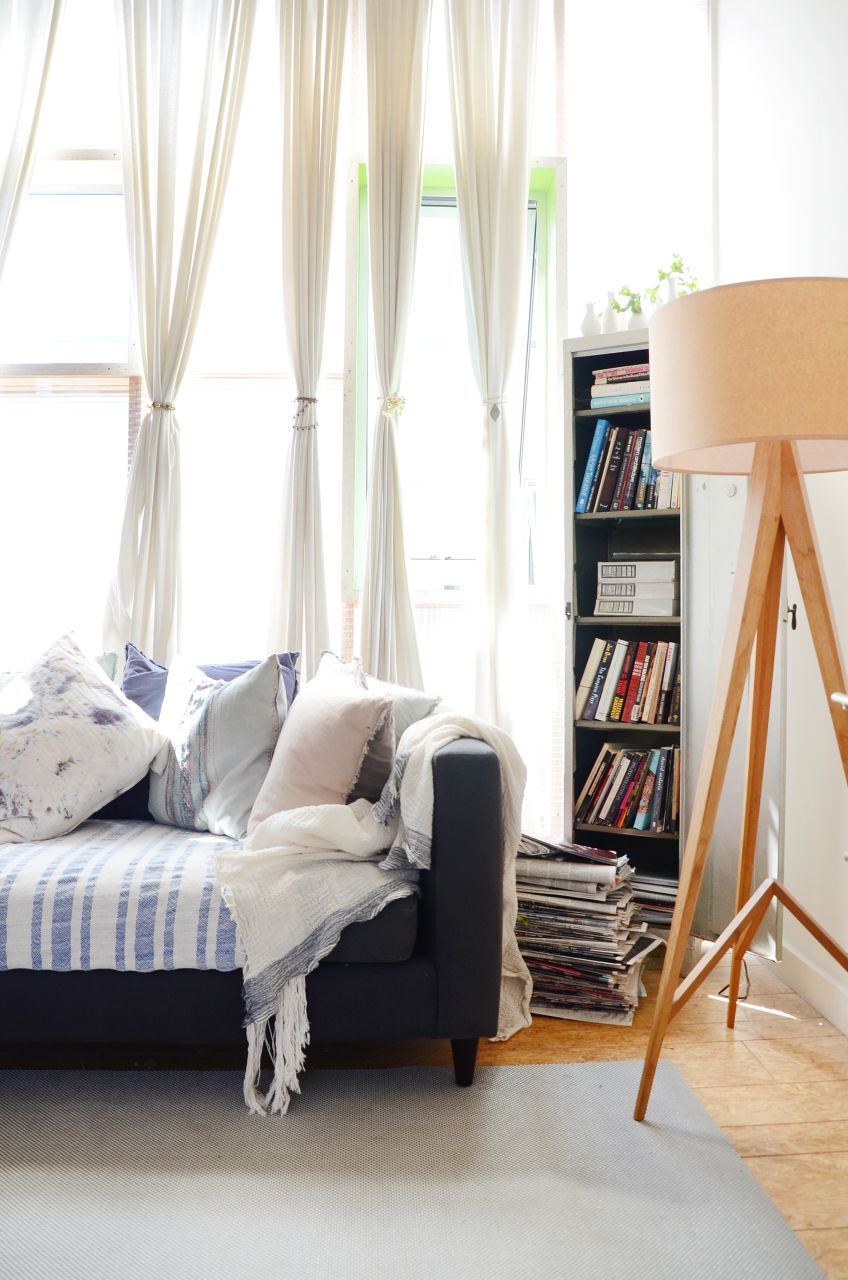 Interestingly, a gray sofa is in each of the upstairs seating corners, and a table in Minky and Tirsh's home has structural wood legs that are reminiscent of the over-sized wood tripod floor lamp in Laura's loft.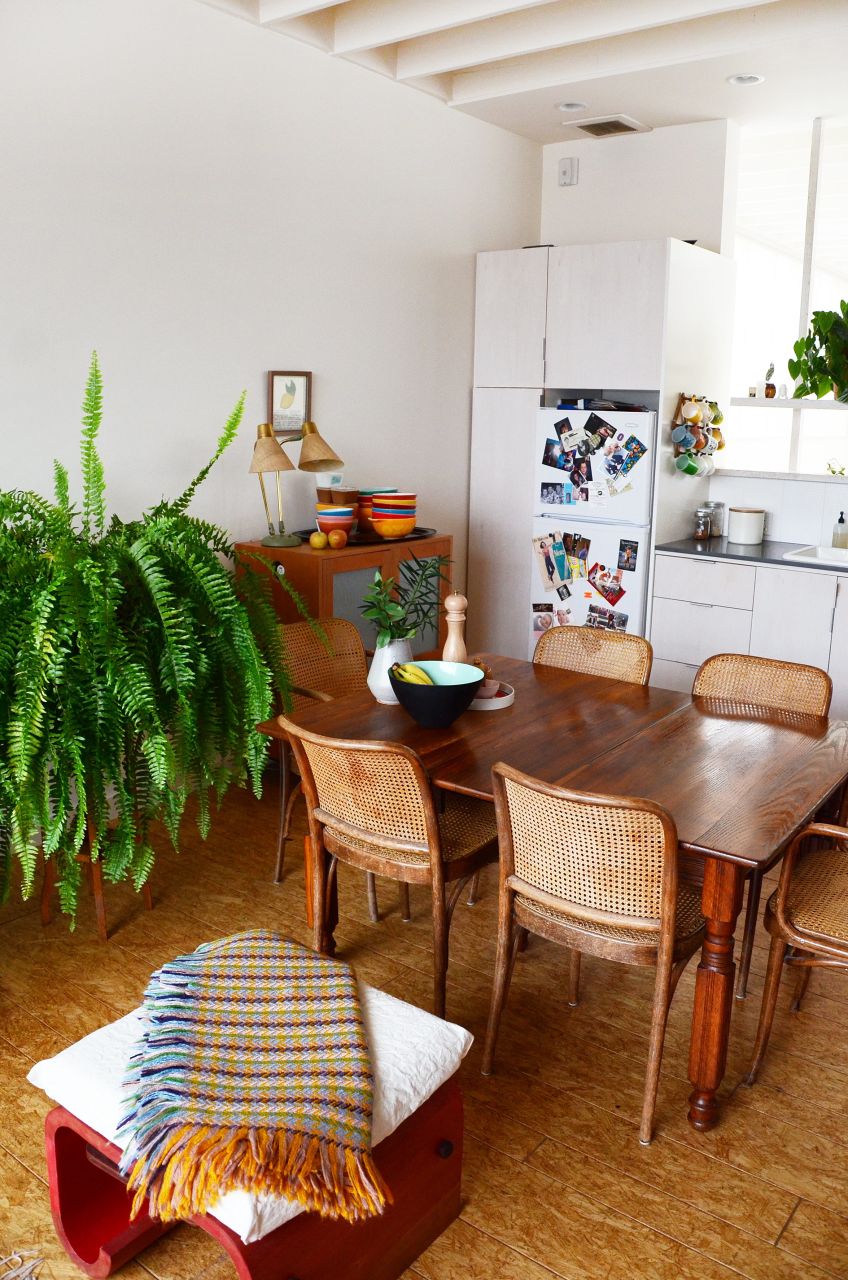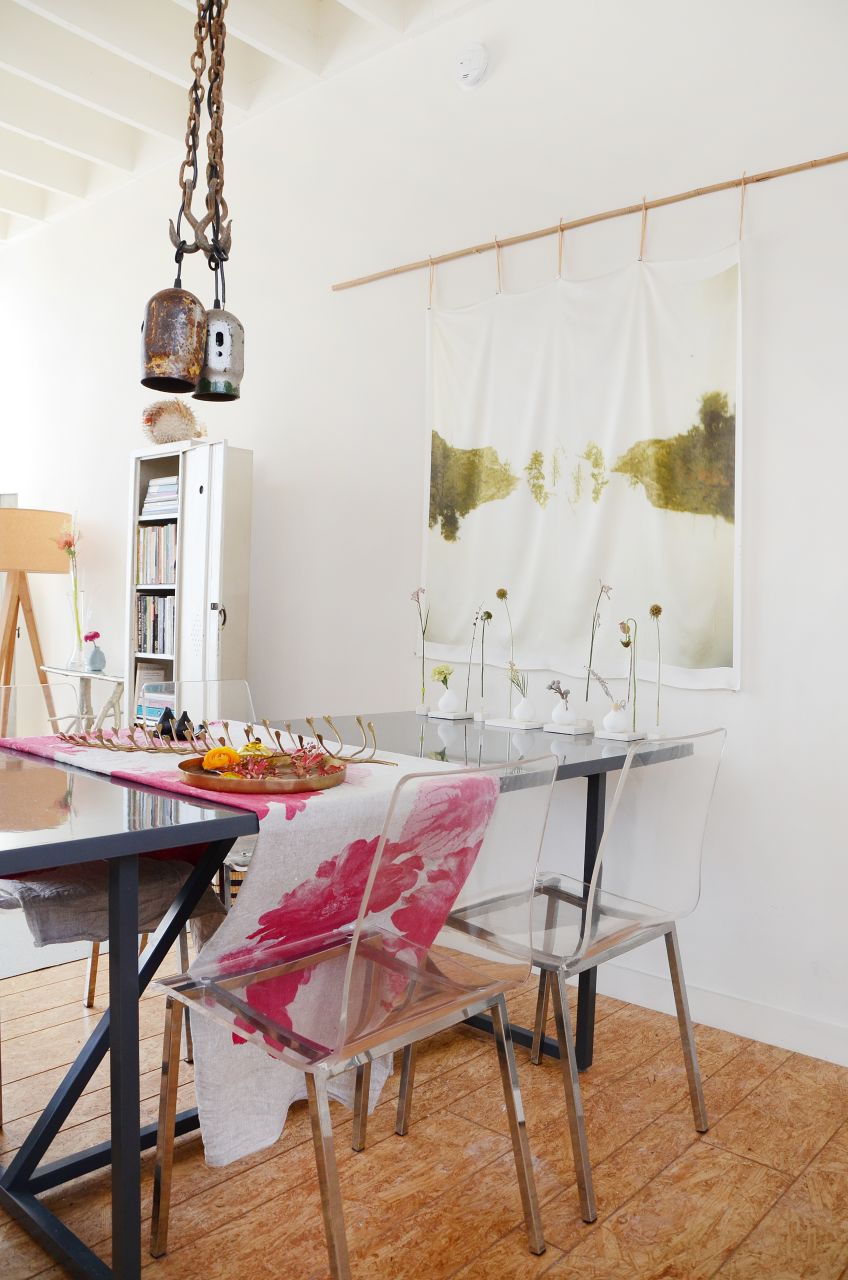 With the same floor plan, the all-white walls and the mix of furniture styles, there are a lot of similarities in these two homes. But on the ground floor, the bedroom area really shows off the personalities of these different spaces. Here on the second floor, it's the dining area. Minky and Tirsh went with a warm wood dining table and vintage wood and cane chairs. Laura chose a sleek gray powder-coated table and clear plastic chairs, while softening with fabric. Both results fit the personalities of those who live in each space, while also honoring the industrial architecture, too! Be sure to check out how these two apartments' ground floors compare.
---
See more Side-by-Side Style:
---
Thank you, Laura, Minky & Tirsh!