Two Ways to Style One Dining Room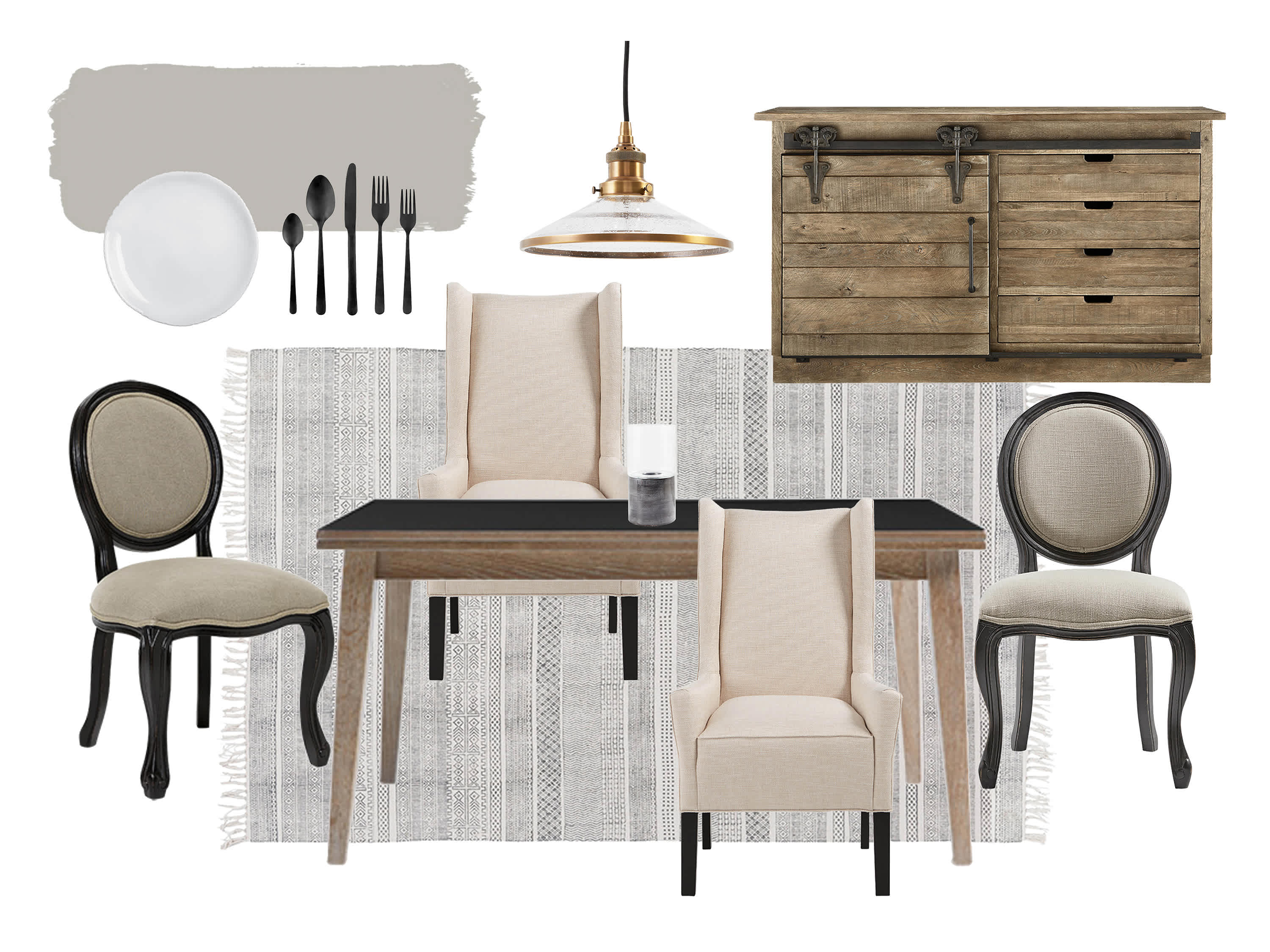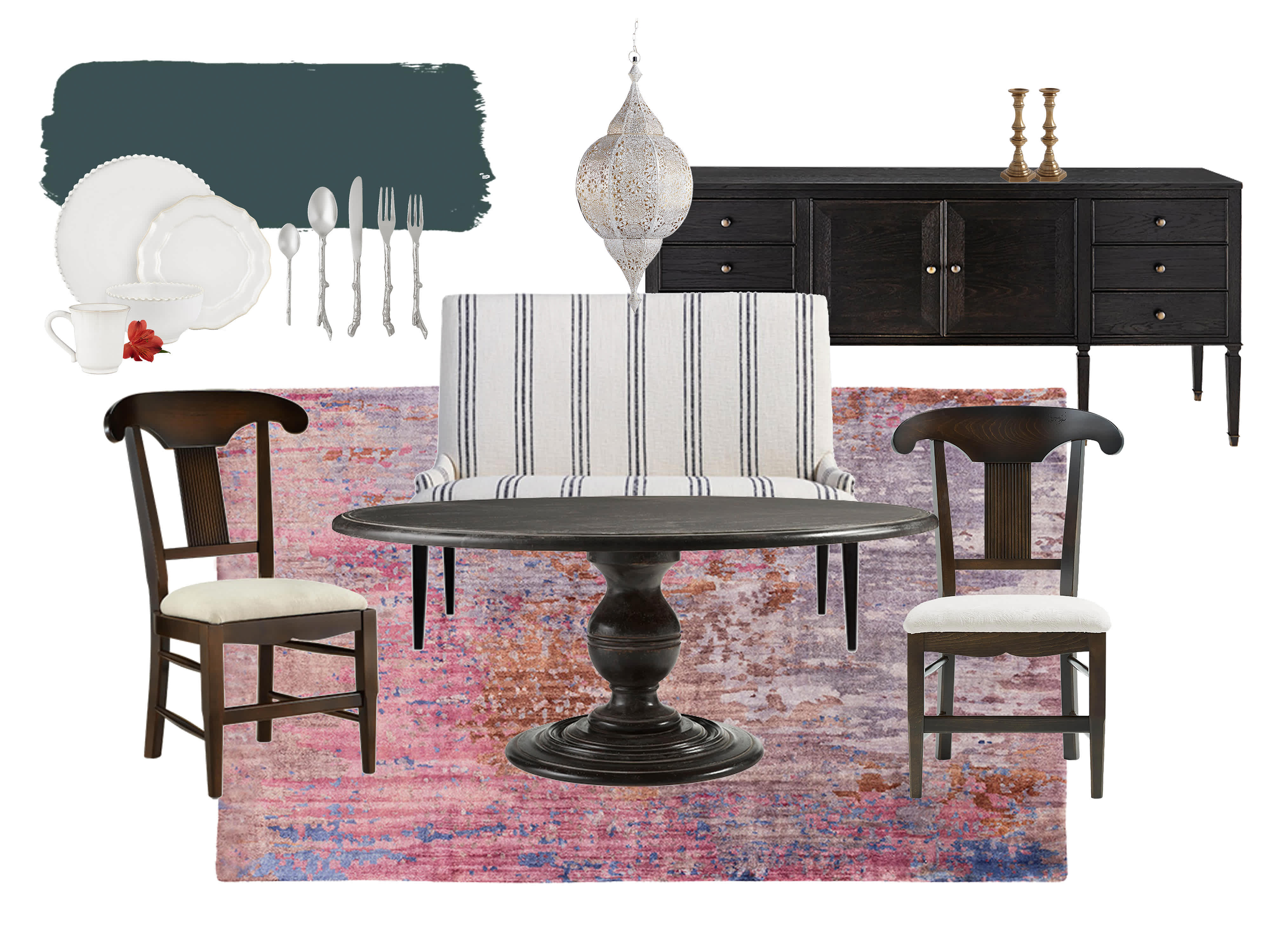 In the old days when you thought of a dining room, your course of action was to buy a set where everything adhered to one style. But now, as we've all become a little more savvy and a lot more confident in developing our personal tastes, we're seeing more dining rooms coming together à la carte, according to our own styles.
With this in mind, we've taken two fan-favorite styles and shown how with the right mix of foundation pieces and accents, you can set up a cohesive dining room without relying on a predetermined set. The constant is quality furniture — the stuff that's comfortable, beautiful, and functional today, and becomes an heirloom tomorrow. Slide back and forth between the two looks above; then below, find out where to shop each one.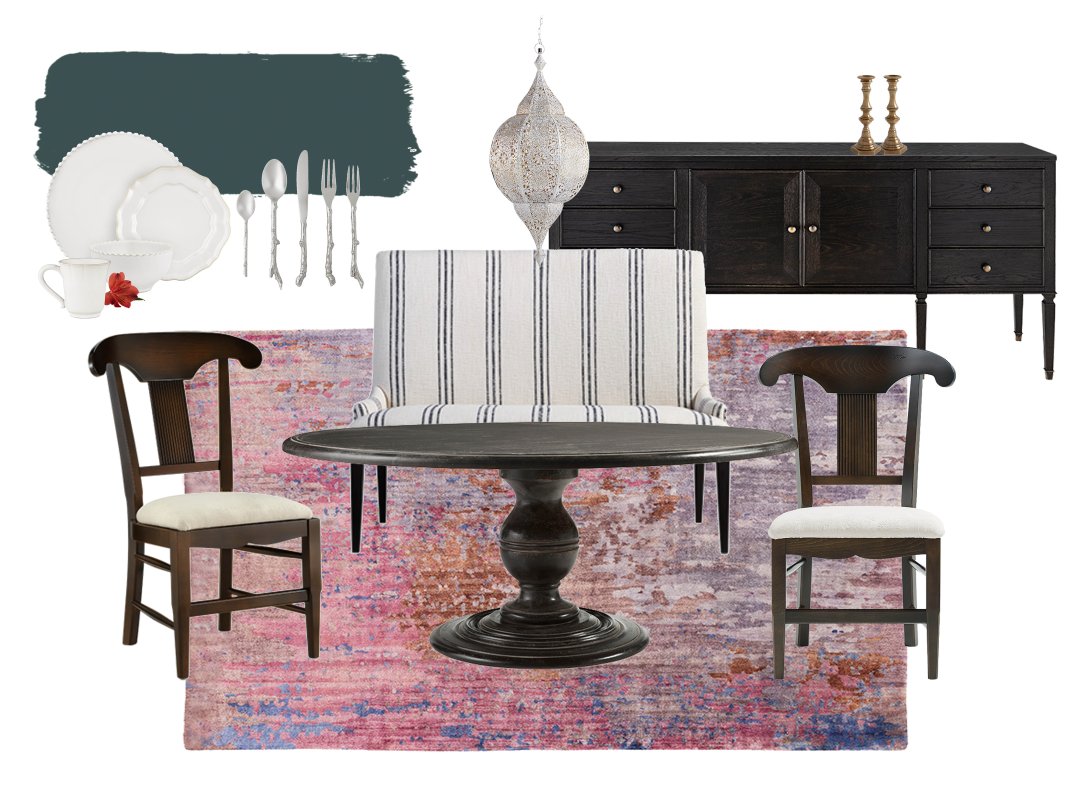 Traditional Boho
It's a little known fact, but Boho Chic can also make its way into a more formal setting with just a few tweaks. Fuzzy upholstery, exotic silhouettes and glittery accent pieces bring a little more life and fun into what might otherwise be a staid setting with traditional lines and patterns.
Our dining room started with some very traditional larger pieces, such as the Asolo Table, Tuscany Chairs, and the Platinum Bench in Sully Blue. A solid oak hand-painted buffet anchors the space. All of these pieces could be the start of a more traditional room full of antiques and lush fabrics, but they just as easily build the foundation for those Boho touches we chose next.
It's not officially "Boho" if you haven't included some glittery accents, perforated lamps, and a funky fabric or two. We hit all three on the mark, first with the Hideko rug which is hand-knotted and made from 100-percent wool. Its lush shades of violet, lavender, and navy instantly upped the room's color game. A Marrakesh Pendant Lamp, glittering Wilton taper holders, and shiny Twig flatware all add a touch of exotic but subtle flair.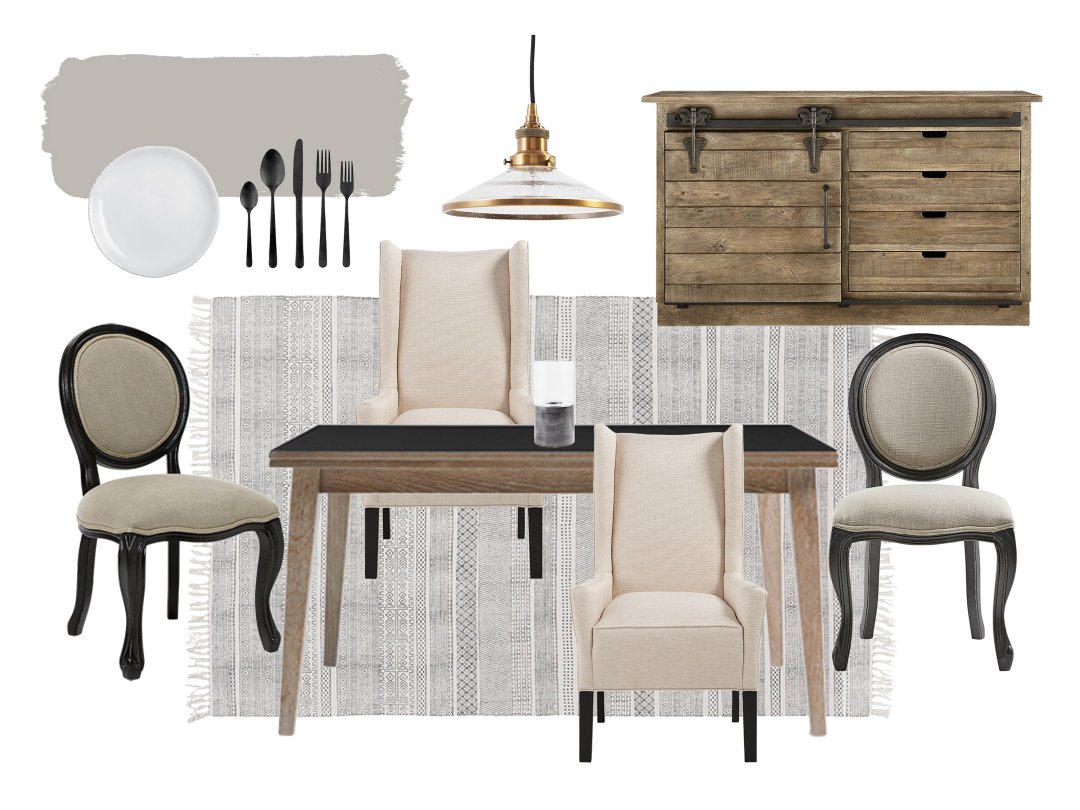 Rustic Industrial
Somewhere on the opposite end of the style spectrum, our Rustic Industrial dining room features hearty materials with utilitarian implications. Rough-hewn wood, dark metals, some brass accents. We started with a neutral color foundation, in the form of the Konya Rug. We love that it's 100-percent cotton and hand-woven, so small irregularities in the weave give each one its own personality. The Margot Chairs are also a little time-worn, with hand applied distressed finishes and a Flax fabric whose nubby texture echoes that of the rug.
While the light rug and smooth silhouette of the chairs help the room maintain a light and airy feel (it is a dining room, not a factory), the rest of the furniture is where things really get industrial. The rough-hewn Higgins Sideboard and Bari Refractory Dining Table feature the classic industrial combo of distressed wood and dark iron fittings. We set it with Kent Flatware for its dark yet minimalist silhouette, to accentuate the table's weighty feel. It complements the Marek Hurricane well, which is made from handcrafted terracotta and glass.
Arhaus has a wide range of high quality pieces to suit just about any style and they're all made with top-notch materials. Their product designers travel the globe to work with local artisans and source natural materials like hard-wearing hardwoods, natural stone tabletops and 100-percent organic cotton.
Learn more and shop the full collection at Arhaus.
This post is sponsored by Arhaus.
Thank you for supporting the brands that make Apartment Therapy possible.
Apartment Therapy supports our readers with carefully chosen product recommendations to improve life at home. You support us through our independently chosen links, many of which earn us a commission.