The Gadgets of 'Unnecessary Inventions' Solve Problems You Didn't Know You Had
We
independently
select these products—if you buy from one of our links, we may earn a commission. All prices were accurate at the time of publishing.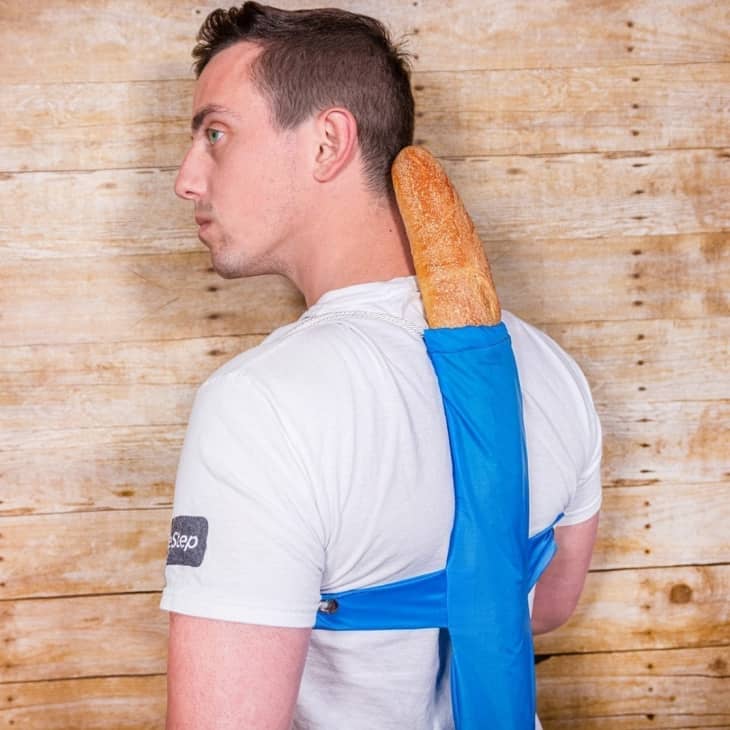 Have you ever wished for a backpack the perfect shape and size to hold a baguette? How about a tiny, portable urinal for your outdoor bathroom breaks? Or a locker just for your socks? Are you not relating to this infomercial? Welcome to Unnecessary Inventions, a series of brilliant gadgets that solve problems most of us have never had.
Created by Matt Benedetto, Unnecessary Inventions is fully committed to the bit. Each gadget is perfectly designed, named, and photographed, from the SnoozeBobber (which keeps your head from nodding too wildly when you're dozing off in public) to the Slice Slicer (a slicer for slicing all your pizza slices at once).
Here are some inventions to get you laugh-crying. Even if they're unnecessary, it's ok to be sad you can't buy them.
A lot more people are voting by mail this election cycle. If you miss the in-person voting experience, here's a pop-up booth for full privacy.
Plant parents, this one's for you. If your car is looking a little bare without some greenery, this suction cup garden will beautify your ride.
Are you sick of your AirPods falling out of your ears or getting lost? Why not tether them to your phone somehow, like with this ingenious cord?
It's okay to cry, but you'll need something to dry your eyes with. When you're out of tissues and the bathroom is so far away, you'll be glad you wore your Tear-Rings.
Another crying-related invention, the sobbing spectacles catch your tears so you don't even need to wipe them away yourself. Super absorbent, for a good cry.
KonMari-ing your clothes but have no container for your socks that sparks joy? Give your socks the spotlight they deserve with the SockLocker.
A pool floatie/waterproof plastic bag that holds your snacks while you lounge in the pool. This actually seems really useful, and we're shocked it's not for sale.
Wherever you go, you'll be glad to have bread.