Unwind With Audible's Free Bedtime Stories, Sound Baths, and Nature Sounds
We
independently
select these products—if you buy from one of our links, we may earn a commission. All prices were accurate at the time of publishing.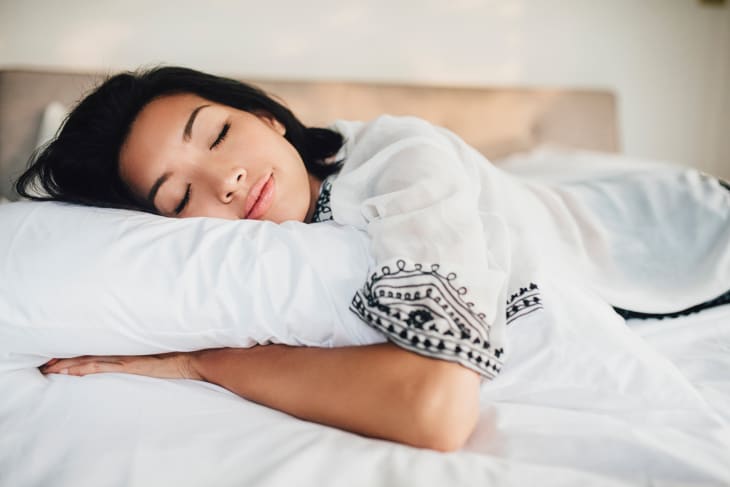 We could use some help getting to sleep lately — how about you? You could ask your partner/roommate/mom/friend to tell you a bedtime story in person or over the phone. Or, through Audible, Nick Jonas or Diddy could read to you.
Audible has released a new collection of free sleep, relaxation, and meditation content, including bedtime stories, pep talks, guided meditations, sound baths, nature sounds, and ASMR. Along with Nick Jonas and Diddy, performers include Ariana Huffington, motivational speaker Gabby Berenstein, meditation guide Jesse Israel, and ASMR collective Whisperlodge. 
Here's a list of the free stories, meditations, music, and audio:
"Honor Yourself" Meditation Guided by Diddy
"The Perfect Swing" Bedtime Story Read by Nick Jonas
"Goodnight Smart Phone" by Ariana Huffington
"You Are Here" by Gabby Bernstein
"Center Yourself" by Agapi Stassinopoulos
"Crystal Bowl Breathing" by Jesse Isreal, Founder, The Big Quiet
"Rest and Digest" Sound Bath by Sara Auster
"Loving Kindness" by Bram Barouh
"Cape Cod National Sea Shore Waves" Soundscape by Gordon Hempton
"The Office" ASMR by Whisperlodge
"6 Sleep Myths Debunked" by Thrive Global
Along with the audio relaxation, Audible is also working with Ariana Huffington's Thrive Global to donate to Newark Working Kitchens, which feeds Newark residents and frontline healthcare workers while supporting local restaurants.