Using a To-Do App for a Happier Home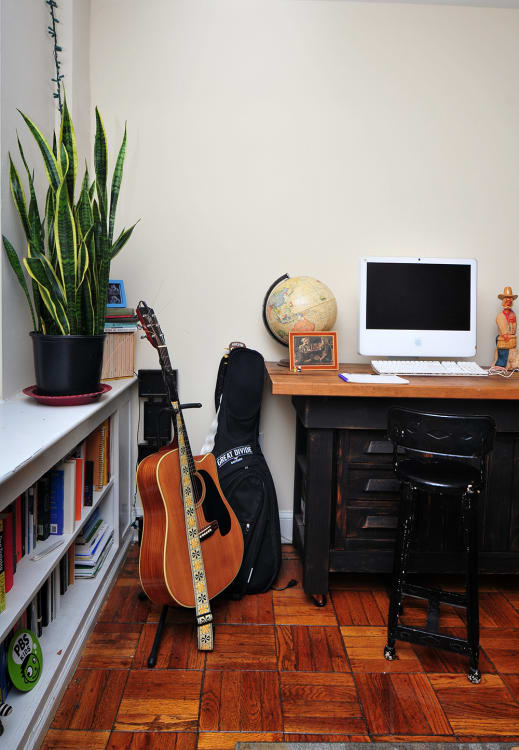 Most of us probably have some kind of running task list at work (even if the "list" is actually a collection of sticky notes on your desk). Read our tips for bringing a to-do app into your home life for a clear mind and a happier home...
Get chores out of your head and into your app. It's one thing to walk through your living room and notice dust bunnies under your couch, but it's a whole other to pull out the vacuum and take care of it. We all have a dozen (or more) things floating around in our heads that we need to take care of, or maybe just want to think about for someday. Getting all those items onto paper or into an app is a great first step to getting them done. Tasks as simple as vacuuming under the couch are easy to notice and record. Be sure to also list out the open loops you might have for bigger projects or projects you haven't even started yet - thinking about a new color to paint your kitchen, a DIY headboard for your bedroom, and other dreamy future tasks.


Schedule recurring tasks. I rely completely on recurring tasks for all my regular household maintenance, no matter how big or small. I have weekly tasks set up for vacuuming, laundry, and grocery shopping — not because I'm going to forget about them, but because that gets me in gear to get them done. I also have recurring tasks for the things that are easy to forget about, like flipping the mattress or changing out air filters.


Consider context. Think about the places you need to be and the time you'll need for certain tasks. There might be some simple research tasks you can do from your phone while you're waiting in line, but there will definitely be others that you need to do at home, with your spouse, at the hardware store, etc. Grouping your to-do's by context will help you figure out what you can knock off your list based on your context at any moment.
There are many great to-do apps out there, and just about any will do. I love
OmniFocus
for managing my to-do lists. It's got great functionality for recurring to-do items, different project types and statuses, and even location-based alerts. Spending a few minutes getting all my tasks into OmniFocus means my mind rests a bit easier and I get more done.
Let us know your tips and (to-do app) suggestions for mastering the art of getting things done at home below!


(Images: Nicole Crowder/Found Treasures in Teeny & Aaron's DC Apartment; courtneyrian on Flickr, licensed under Creative Commons; Omnifocus)