The Splurgy Costco Find I Always Buy for Myself Whenever It's in Stock
We independently select these products—if you buy from one of our links, we may earn a commission. All prices were accurate at the time of publishing.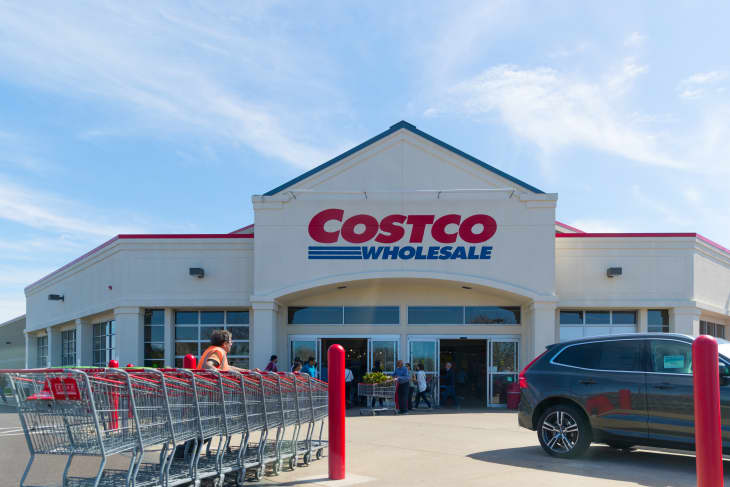 I used to save Champagne for special occasions, but I've gotten in the habit of breaking it out on even the most mundane of days. Around this time last year, as quarantine fatigue really set in, I started thinking of it as a nice little reward for a job (any job!) well done. Bringing a dash of luxury into my everyday life has been a treat and, because I wasn't drinking at bars during the pandemic, I could justify the spendy price tag. (Buying a bottle of Champagne for the week actually costs less than a week's worth of my bar tabs used to cost.) And now that we can see friends again, bubbles at my place will continue to be my go-to.
Follow Topics for more like this
Follow for more stories like this
What's my Champagne of choice? Veuve Clicquot Rosé. It's fruity. It's crisp. It's fancy! My trick, however, is to get it at Costco, where a bottle is about $20 less compared to other stores. I've shopped at a few different Costco locations and, when it's available, it's usually sold for around $55. When I've seen it at other stores, it's usually closer to $74. Note: It's not always available at Costco, so whenever I do see it, I gear up to make the splurge.
When I first started drinking Champagne at home, I was admittedly a novice, but after enough prematurely popped corks, I've learned to patiently chill my bottle in the fridge before opening. I'll drink a glass after opening and then preserve the rest of the bottle in the fridge to drink throughout the week. While there are plenty of Champagne savers out there, I just use what I have. I cover the top of the bottle with a folded paper towel and then use the wire cage (it's called a muselet!) to secure it in place by twisting the wire tightly around the neck of the bottle. I've found the champagne maintains its fizziness for a full calendar week using this method.
Again, this is certainly a splurge, and I don't buy a bottle every week, but a bottle of ultra-fancy Veuve for $55 is quite the find. So if I can swing it, I will. Wednesday Me will be so grateful.