Vintage Photography: High and Low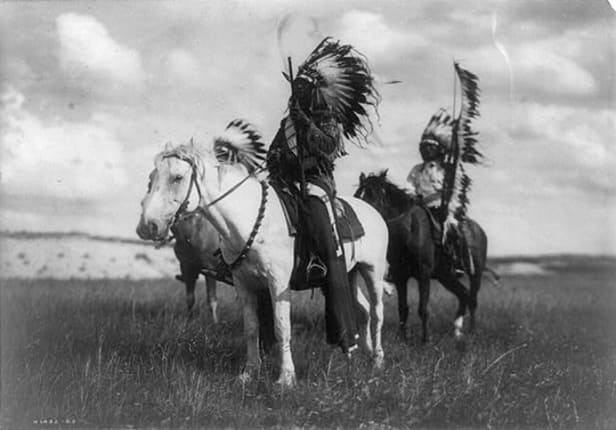 Photography records the past in a way that no other medium can do — as Dorothea Lange said, it takes an instant out of time, altering life by holding it still. If you're interested in building a vintage photo collection, there are a couple of ways to go about it.

Signed, limited edition prints are more valuable and pricier, and reputable galleries can help you find a piece that you'll love and that might even increase in value. Unlimited editions and prints by unknowns are much less expensive, but can be just as compelling. Those can be found through vintage shops and online photo archives.
High-End Photography Galleries
Clic Bookstore & Gallery
They carry new work by emerging photographers, but they also have a large selection of fine art photography books. "In addition to classics from icons" they say, "Clic is proud to carry hard-to-find volumes, limited editions from small presses, and signed copies."
Taschen
Yes, the publisher. In addition to books, they sell limited editions of fine art prints by artists whose books they feature. Shown left is a limited edition of Julius Shulman Portfolio 06 - Chemosphere, $4,500.
Stephen Daiter Gallery
This Chicago gallery has a really nice selection of 19th and 20th Century limited edition prints by photo greats like Cartier-Bresson, Walker Evans, and Dora Maar. This is the The Poor Play It In The Streets, 1959 by Henri Cartier-Bresson, price on request.
Svenska Mobler
This LA antique store and gallery carries Mark Shaw's 50s and 60s fashion photographs, populated with elegant models in lux interiors. The colors are gorgeous, and the sets are stylish. Shown left is Models in Nina Ricci #5 - Paris, 1961, for $800.
Fahey Klein Gallery
This LA-based gallery has an extensive inventory of 20th century photographers, with lots of Hollywood stills, rock photos, and celebrity images. Shown left is Bob Dylan by Barry Feinstein, 1966, price on request.
Vintage Photography on a Budget
Shorpy / Juniper Gallery
Shorpy is a fascinating blog that aggregates old photos, all of which are available in high resolution to print. You can also order select photos in various sizes through their retail arm, Juniper Gallery. Shown left is Way Out West by Jack Delano, 1943, $15 - $300.
Mollusk Surf Shop and Gallery
Vintage surfer photography has been popular for the last few years — look for it in arty surf shops, like West Coast and Brooklyn-based Mollusk. They carry prints by 1960s surf photographer Ron Stoner, who maintains a cult following even now.
Library of Congress Prints and Photographs Online Catalog
They have more than 14 million items in their collection, and you can buy copies of prints through their duplication services. This is Sioux Chiefs by Edward Curtis, 1905.
Lost Art Salon
This San Francisco gallery specializes in vintage artwork in pretty much every medium — they have painting, sculpture, drawing, and a nice selection of vintage photos by unknowns. This Unidentified Mid-Century Photograph is listed for $185.
Etsy
OK, so it's not a gallery exactly, but Etsy has a boatload of vintage photos by known and unknown photographers. There's a huge searchable catalog of old album photos, like this example — Four Friends at the Beach from the Vintage Mode for $3.95.
SHOP FOR MORE VINTAGE ARTWORK
• Vintage Artwork on Marketplace

Photo: Sioux Chiefs by Edward Curtis, 1905, from the Library of Congress Prints and Photo Collection, public domain