You Can Stream Your Favorite Broadway Shows For Free on BroadwayHD
We independently select these products—if you buy from one of our links, we may earn a commission. All prices were accurate at the time of publishing.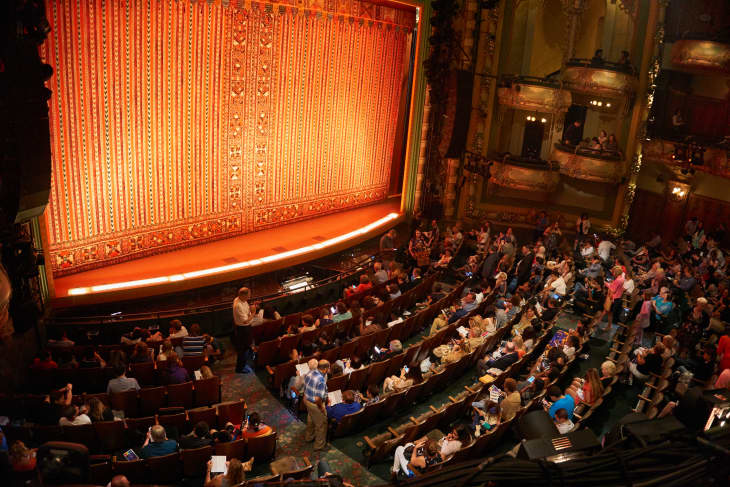 The lights are temporarily out on Broadway, but BroadwayHD is here to save the day. The streaming service is offering a free 7-day trial for their streaming services. Whether you are a frequent Broadway attendee or not, this is a service everyone can enjoy.
BroadwayHD was started in 2015 as a streaming service for theatre fans, bringing the joy of Broadway performances to people's living rooms. According to the company, users come to "Stream Your Favorite Broadway Hits! Anytime, Anywhere!"—and the one-week trail helps introduce the service to a wide audience.
Their website states, "From the finest productions of Shakespeare to Tony Award-winning blockbusters, we have something for all the theater fans in your life!" Watch hit musicals like Cats, Bye Bye Birdie, Kinky Boots, 42nd Street, and many others from the vast library that seems to provide a show for every type of person.
In addition to the pre-existing list of over 300 productions, the company announced they will be curating two new playlists—one of which to honor Women's History Month—to binge-watch some outstanding performances.
The service offers streaming from any device, whether its your laptop, phone, tablet, or TV. It's available on iOS, AppleTV, Android, Roku, Amazon Firestick and Web, too. After the free trial, users are offered the cheap price of $8.99 a month for continued unlimited access.
Just because the physical world of theater is currently on hiatus, that doesn't mean the audience shouldn't have access to the art of high-quality theater performances.