Get This Best-Selling Vitamix Blender For More Than $200 Off Right Now
We
independently
select these products—if you buy from one of our links, we may earn a commission. All prices were accurate at the time of publishing.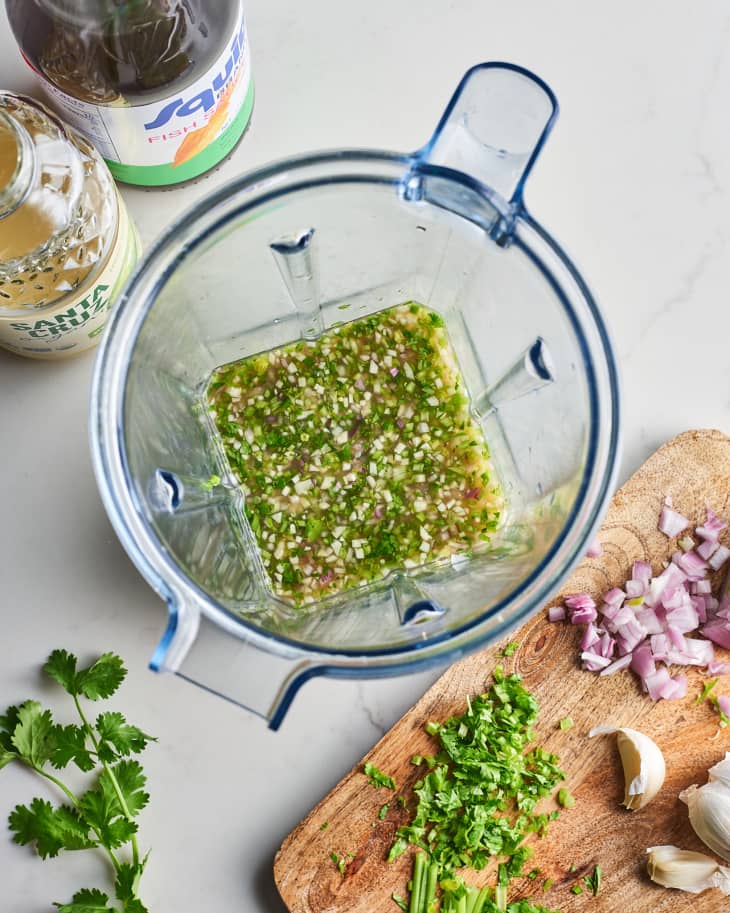 Recently, we've found tons of awesome deals and steals on an unexpected site: QVC. From must-have KitchenAid attachments to some of the best vacuums out there, it turns out the site is chock full of kitchen and home essentials that are just too good to pass up. And we're not mad about it! In fact, any time we can score editor-loved finds (you know, the ones that usually cost the big bucks) for a discounted price, we're clicking "add to cart." That's why when we saw that QVC is offering a bestselling Vitamix model for a seriously low price, we had to share the news ASAP. Now, it's super rare to find a Vitamix on sale at all, but to score one for under $350 feels like hitting the jackpot. Who knew that QVC would be the under-the-radar gift that just keeps on giving?
Right now, for a limited time only, snag the Vitamix 7500 for just $329.99 (that's nearly $230 off the original sticker price) and blend (or chop, or purée, or juice, or crush) to your heart's content!
What makes this model so great? For starters, it has 13 blending functions and 10 variable speeds, so whether you're crushing ice for a refreshing marg, making your morning smoothie, or (when it finally cools down again) blending some soup for weeknight dinners, this powerhouse has you covered. It's equipped with a pulse feature and a 2.2 peak HP motor that can handle any task you throw at it — it'll never overheat, smoke, or smell.
Like all Vitamix blenders, the 7500 is made with the highest-quality stainless steel blades — they're literally hardened, aircraft-grade steel — so you can add all the hard-as-a-rock frozen mango you want or overload the 64-ounce container with salsa ingredients. Because they are constructed with such high-grade materials, the blades will stay sharp for years to come.
When it comes to storing this do-it-all machine, Vitamix has made it easy. The low-profile container is shorter than most, and the base spans just 9″ x 7.5″, making the whole appliance extra easy to stow away in your kitchen cabinets or drawers. Plus, you can say goodbye to berry seeds stuck in the corners and chimichurri crusted around the rim of the container, because the 7500 is super-duper easy to clean. Just fill the container with a drop of dish soap and some warm water, set the machine to the highest speed and voilá! Watch the blender clean itself in just seconds.
Not only is this model on sale for a really low price, but it also comes with a handy Simply Smoothie book with nearly 90 different recipes to top it off — you'll never run out of inspo! Whether you're in the market for your first-ever blender or looking to upgrade from the very old, barely working model you've had for years, this is your sign to press go. But act fast, a deal this good is bound to sell out quickly.

Buy: Vitamix 7500 64-oz 13-in-1 Variable Speed Blender, $329.99 (normally 559.95)