Walmart Is Partnering With Two New Companies To Make Everything More Convenient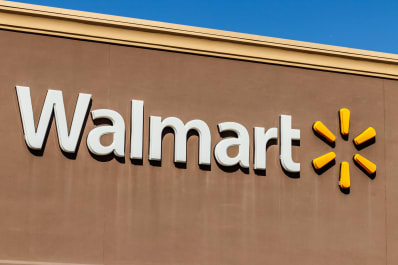 (Image credit: Jonathan Weiss/Shutterstock)
Walmart recently announced that it has paired up with two major companies in an effort to make shopping at their stores even more convenient.
The retail conglomerate will open up FedEx shops in over 500 stores and will offer new assembly service through Handy in over 2,000 stores across the country.
Hot on the heels of IKEA's addition of TaskRabbit services, Walmart's new Handy services will help customers with some of the more trying tasks, like TV mounting or large furniture assembly. The store will start placing cards next to certain items with a price quote for Handy services. Customers can pick up the cards and pay for the services in store, holding onto a code that they can use to schedule assembly service at their leisure.
After a pilot program in 50 stores around the country, Walmart decided to expand its new FedEx services to over 500 locations in two years. The outposts will offer standard shipping and packaging services, as well as serve as a package holding spot. Customers will be able to hold deliveries there for up to five business days, a nice option for people concerned with package theft.
After polling their customers, Walmart found that the service people wanted to see added to the stores was packaging and shipping, and the addition of FedEx only increases Walmarts ability to serve as a one-stop-shop for their customers.