We May Be Getting a Second Season of Big Little Lies Sooner Than Expected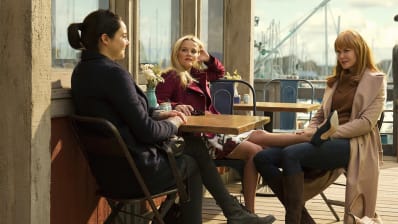 (Image credit: HBO)
Emmy sweeping, HBO hit, Big Little Lies may be returning for a second season sooner than expected. Originally billed as a mini-series and based on the hit novel by Liane Moriarty rumors of the show's return have been swirling since the finale in April. TVLine broke the news on Thursday that HBO may start production as early as this coming spring.
While nothing is official, David E. Kelly the show's Executive Producer, has suggested to TVLine that the show was in the scheduling phase,"We're kicking around ideas and trying to lasso the talent [and] get the band back together," he shared. "It's just a lot of logistical things. But I'm optimistic because everyone wants to do it. We feel we still have storytelling to do. No decision has been made yet, but we're hopeful. Where we left it, I felt like it did open the opportunity for a lot more storytelling."
The show cleaned up at the Emmy Awards, taking home eight total statues with Nicole Kidman, Alexander Skarsgard and Laura Dern taking home wins for their performances. Liane Moriarty has suggested she'd be willing to come up with ideas for a second series. Both Nicole Kidman and Reese Witherspoon (who served as producers on the show as well) expressed interest in a second season in the past, but who knows how Reese's recently announced series with Apple will effect scheduling.
h/t The Ringer