A 2-Minute, Feel-Good Decluttering Project You Can Finish From Anywhere (Even a Beach Chair!)
We independently select these products—if you buy from one of our links, we may earn a commission. All prices were accurate at the time of publishing.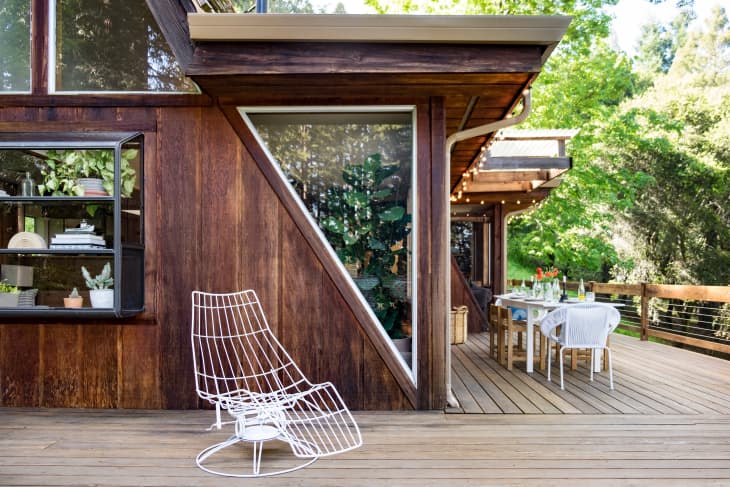 Apartment Therapy Weekend Projects is a guided program designed to help you get the happy, healthy home you've always wanted, one weekend at a time. Sign up now for email updates so you never miss a lesson.
Follow Topics for more like this
Follow for more stories like this
Whether or not you've begun to explore the screen time limits and reports in your phone's settings, you probably still feel the hold your phone has over your daily living. Even looking at your home screen can be an energy zap, with dozens of competing app icons vying for your attention every time you unlock the phone. It's visual clutter that's still unnerving, even if it isn't physical.
But it's a holiday weekend (at least in the U.S.), and we're not going to do anything outrageous. No phone overhaul, no wild resolutions to use our phones less. You can do this weekend project from the comfort of a swinging hammock in less than a minute and it will make a small, but measured, difference in the way your phone makes you feel.
This Weekend: Delete five unused apps from your phone.
A big part of the reason my own phone is littered with unused apps is that I keep them there in case I ever need them. But with the way technologically evolves at a breakneck pace, by the time I ever get around to checking out my growing "list" of apps I might find useful someday, there will very likely be something better. And the good ones will still be around.
Realizing that the App Store, rather than my personal home screen (and phone memory!), can be my "app storage" helps me hit the little X that simplifies my phone screen and my life. The apps will be there to download again if and when you need them.
To do this weekend's project:
Unlock your phone.
Delete the first app you see that you don't use.
Repeat four times.
If you're unsure of how to delete apps from your phone, do a search for "how to delete apps on" + your phone's model.
You can catch up with weekend projects right here. Share your progress with us and others by posting updates and photos on Instagram and Twitter with the hashtag #atweekendproject.
Remember: This is about improvement, not perfection. Each week you can either choose to work on the assignment we've sent you, or tackle another project you've been meaning to get to. It's also completely okay to skip a weekend if you're busy or not feeling the assignment.