A Smart and Simple Thing You Can Do This Weekend to Protect Yourself if Your Wallet Gets Stolen
We independently select these products—if you buy from one of our links, we may earn a commission. All prices were accurate at the time of publishing.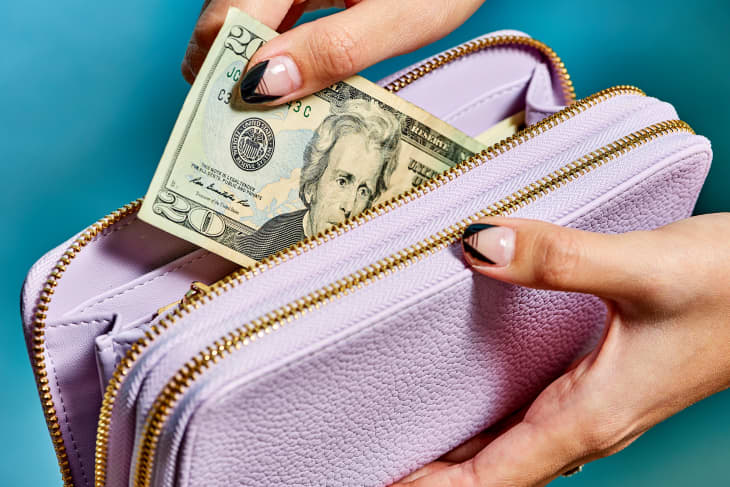 Apartment Therapy Weekend Projects is a guided program designed to help you get the happy, healthy home you've always wanted, one weekend at a time. Sign up now for email updates so you never miss a lesson.
Follow Topics for more like this
Follow for more stories like this
In this day of being able to pay for your groceries with a tap of your phone and the touch of a fingerprint, a wallet almost seems like an archaic accessory. But even if we use them mostly for storage (who knows when you'll need to whip out the fro-yo loyalty card), our wallets still hold many important items that would compromise our identity and financial security if they got into nefarious hands.
As with any precaution, the time to prepare for an eventuality that we hope never happens is, of course, before it ever does. If you think right now about what's in your wallet, could you list each card and important slip of paper? Do you think you'd be better able to do it if you were trying to recall through a haze of panic that your wallet is missing?
This Weekend: Create a wallet inventory.
If someone does take your wallet, they will attempt to use your cards before you realize they're even gone. So you need an inventory of wallet contents that, ideally, also lists financial institutions' phone numbers so you can report the stolen cards ASAP and without much brain power since emotions will be running high.
To create a safe record of everything that's in your wallet, follow these steps:
Take every card, paper, receipt, everything out of your wallet. Consider whether each of these items deserves a permanent place in your wallet. Put away or discard things like receipts and old loyalty cards.
2. Digitize what you can.
Set aside gift cards, loyalty cards, and membership cards and consider adding them to a digital wallet in your phone. (I use Stocard for this.) This way, if your wallet is lost or stolen, these items are not affected. However, consider that your phone could be stolen along with your wallet.
3. Decide what will stay in your wallet.
Create a (hopefully small) pile of things that you will keep in your wallet. This should be credit and/or debit cards that you use regularly, your driver's license or ID, and insurance cards.
These can be physical or digital. You can take pictures of the cards, making sure that credit card numbers and personal information are blocked off (you can use a sticky note or even your fingers to block your credit card number). Store these pictures in a safe place where you can access them easily, even if your wallet and phone are gone. Try password-protected apps like Evernote or Dropbox that you can access from any computer. Record the institution's phone number as a caption or comment on each photo.
Or if you prefer a physical records, you can make photocopies of each item in your wallet and store them in a secure place. If you choose this route, be sure to use a permanent marker to block out your credit card number. If it's not already depicted on the card, write the financial institutions phone number on the paper with each copy.
A note on what information you need:
The goal of making a wallet inventory is knowing what you lost so that you can freeze your credit card accounts and then go about replacing the things that were in your wallet. You don't need credit card numbers for this (and shouldn't copy them anywhere else). Having the financial institution's phone numbers handy, along with what the card is, will help ensure that, if the worst happens, you can go down a list, make all the right phone calls, and protect yourself as soon as possible.
You can catch up with weekend projects right here. Share your progress with us and others by posting updates and photos on Instagram and Twitter with the hashtag #atweekendproject.
Remember: This is about improvement, not perfection. Each week you can either choose to work on the assignment we've sent you, or tackle another project you've been meaning to get to. It's also completely okay to skip a weekend if you're busy or not feeling the assignment.