This Is the Year to Get a Head Start on Your List-Making
We
independently
select these products—if you buy from one of our links, we may earn a commission. All prices were accurate at the time of publishing.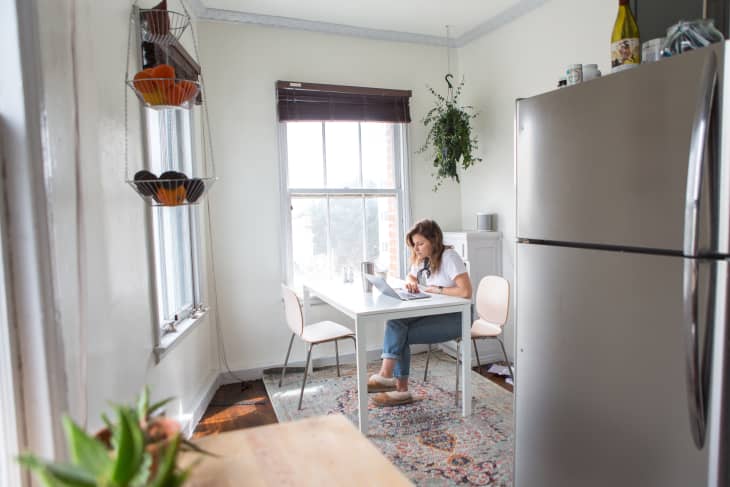 Apartment Therapy Weekend Projects is a guided program designed to help you get the happy, healthy home you've always wanted, one weekend at a time. Sign up now for email updates so you never miss a lesson.
People usually invoke the popular adage It's the thought that counts when talking about a gift that didn't quite hit the mark. But I think there's another way to look at it: It's the thought that counts—not the budget—when you're trying to make a friend or family member feel appreciated.
A gift that shows how much you know and listen to a person is what's bound to touch their heart. It will make the recipient feel remembered, cared for, and ultimately, loved. And finding—or crafting—that perfect something is just as exciting for the giver as the recipient.
It might seem early to be talking about gifts. We're just easing into fall after what felt like a stunted summer, and many of us still awaiting a drop in temperatures from our stupors of uncertainty about, well, everything. But despite the circumstances, or perhaps because of them, this might be the year to get time on your side.
This Weekend: Make a gifts list.
In addition to giving yourself the space to come up with gift ideas for your loved ones, starting on your list now gives you time to adapt your usual gift-giving habits, if necessary, since this year looks so different than any other.
If money is tight, you don't have to buy gifts for the same people just because you've always done it. (Maybe you can send them a handwritten card instead.) You can get an early start on hand-making gifts or planning to cook goodies for categories of people like coworkers or neighbors—with plenty of time to make and ship them. And for those folks you absolutely want to buy gifts for, thinking beforehand and having a list of ideas allows you to scoop items up on sale or as you come across them.
Here are some suggestions that might help get your best gift-giving ideas flowing:
Make a list of everyone you wish to give something to, from your close family members down to your postal carrier.
If you have simple, straightforward ideas that might be appropriate for a certain category of recipients, add that item to your purchase list and cross those people off your gifting list. (For example, granola for the neighbors.)
Decide who you may want to send a hand-written card to. This could be everyone! A penned note of thanks and a few personal words of care and appreciation go a long way in making spirits bright.
Brainstorm your unknowns. For loved ones who are hard to shop for, give yourself the room to consider. This may take longer than the weekend, but starting to think about it will jump start your awareness so when you come across the perfect idea or item, you'll recognize it.
Don't stress about finding the ideal gift for each and every person on your list. This exercise is to help you know that you put thought into your gift-giving and, no matter what, this will shine through in the end.
You can catch up with weekend projects right here. Share your progress with us and others by posting updates and photos on Instagram and Twitter with the hashtag #atweekendproject.
Remember: This is about improvement, not perfection. Each week you can either choose to work on the assignment we've sent you, or tackle another project you've been meaning to get to. It's also completely okay to skip a weekend if you're busy or not feeling the assignment.