Take Care of This Quick Task to Calm Your Anxieties and Get Ready for 2021
We independently select these products—if you buy from one of our links, we may earn a commission. All prices were accurate at the time of publishing.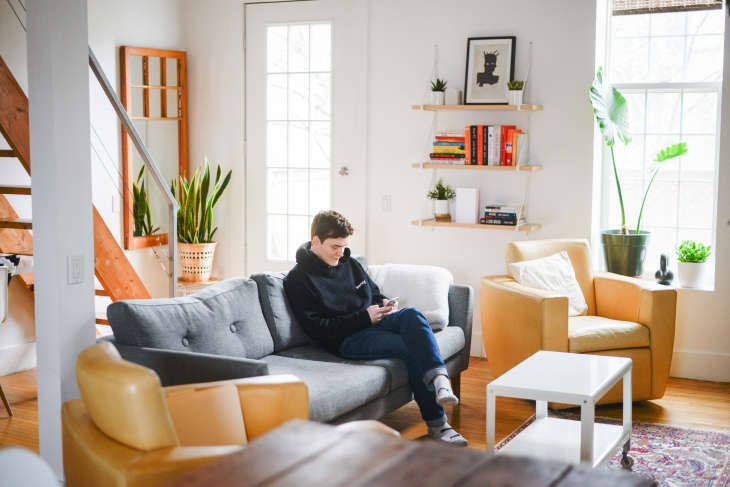 Apartment Therapy Weekend Projects is a guided program designed to help you get the happy, healthy home you've always wanted, one weekend at a time. Sign up now for email updates so you never miss a lesson.
I can help you take one big thing off your plate for 2021, something you may not have even thought of yet: making your appointments.
To understate the obvious, 2020 has messed with everyone's routines. I've understood that acute medical appointments shouldn't be skipped due to fear of the virus, but some gray area routine visits have still fallen by the wayside. As things drag on longer than anyone anticipated, those routine appointments could fall completely through the cracks and, over time, pose even bigger health problems.
Taking stock of all the appointments you kept and missed and need to schedule feels like a pretty big undertaking, but doing it all at once is so much better than suddenly wondering when your last skin check was, remembering the doctor who asked you to come back yearly, and fretting over what problems might have grown since you were last examined. This all tends to happen as you're stirring sauce for dinner, too late to call for an appointment on the spot.
This weekend, you're going to quiet all those potential anxieties. You're going to make a plan for your appointments and give yourself time for all the referrals, gathering of records, and checking with insurance that might have to happen. And once it's done, you can forget about your appointments until they pop up on the calendar.
This Weekend: Schedule appointments for next year.
This weekend, think about and make plans for scheduling all the appointments you need for the entire year, not only for yourself but for everyone and everything under your care. Doing it now means closing some possible past gaps and gives you time to budget and get paperwork in order.
Here are some tips and suggestions:
Start with yearly well visits with your primary care doctor. See if you have any visits that are already scheduled and then fill in the blanks.
Consider whether you want to try to have a designated "appointment time," a certain day or time of day (or both) that is an appointment block in your schedule. This keeps appointments from disrupting your usual routine. Making appointments far ahead of time increases the chances that you'll be able to snag appointments that fit with your schedule.
Make sure your routine dental cleaning appointments are scheduled for everyone in the family. If you want to rearrange them according to a preferred day and time, do that.
Think about specialists anyone in the family needs to see. This includes dermatological visits, eye exams, ENT follow-ups, etc. Schedule these appointments.
Don't forget your labs. Has your physician ordered bloodwork that you forgot to schedule? Are you waiting for a call from the mammography center? Schedule these appointments or jot down notes to check in if you don't receive calls.
Schedule appointments for your pets or make sure they're already on the calendar.
Don't forget your house! What do you get done every year and what do you need to get done this year? This could include window washing, pavement cleaning, dryer duct cleaning (so important!), fire place inspections, etc.
You can catch up with weekend projects right here. Share your progress with us and others by posting updates and photos on Instagram and Twitter with the hashtag #atweekendproject.
Remember: This is about improvement, not perfection. Each week you can either choose to work on the assignment we've sent you, or tackle another project you've been meaning to get to. It's also completely okay to skip a weekend if you're busy or not feeling the assignment.