Here's the Perfect Game For The Wes Anderson Obsessed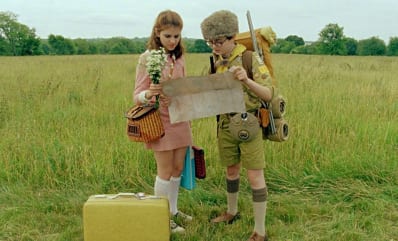 (Image credit: Focus Features)
If you're looking to add some joie de vivre and competitive spirit to your Friendsgiving in a way that says, "I like movies," look no further than this Wes Anderson card game. This whimsical set features the quirky characters each of the writer and director's cult classics.
The game is designed by Belly Kids, which describes itself as a group that has "fun releasing books, prints, tapes and all sorts of odd accessories."
The card game is designed to determine "when it comes down to the crunch, which character has had the most affect on you?" But, how exactly do you figure out that Max Fischer had more of an affect on you than M. Gustave? Using the stats on the cards, players determine the characters' value. Stats include: box office, awards, influence, family troubles and of course, style. Whichever player has the highest stats wins the round.
And while it seems like box office prowess would be the deciding factor, never underestimate the power of family troubles to boost a score or two. The whole game sounds simple enough, but certain to spark a few spirited arguments. And if The Darjeeling Limited taught us anything, it's that life's about the journey, ya know?
h/t Mashable