West Elm Recalls Task Lamp for Shock Hazard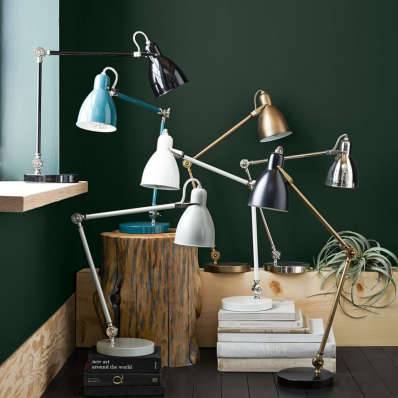 (Image credit: West Elm)
Have one of these popular West Elm lamps? We have some news: they are being recalled due to a shock hazard, according to the Consumer Product Safety Commission. Here's what you need to know if you have one.
West Elm is recalling the Industrial Task Table Lamp, because the "electrical wire that runs through the lamps can be cut or fray by the lamp's adjustable joint, posing a risk of electric shock to consumers," according to the CPSC announcement, which was published on Monday.
The recall applies to 43,000 lamps, which retailed for $80 to $130 and were sold between June 2014 through October 2017. The agency has received 24 reports of the lamps shorting, sparking or getting hot, but there have been no reported injuries.
All of the table lamps with a USB port in the base are affected; for models without a USB port, the ones included in the recall have a date of manufacture of C/2014 or later, which would be here on the sticker:
You can also check your lamp against the whole list of SKUs on the government agency's website.
People who have the affected lamp are advised to discontinue use immediately, and return them to West Elm for a full refund, including return shipping, by calling West Elm's customer service department at 866-577-9276 from 7 a.m. to midnight ET.