What Art Do You Remember from Your Childhood Bedroom?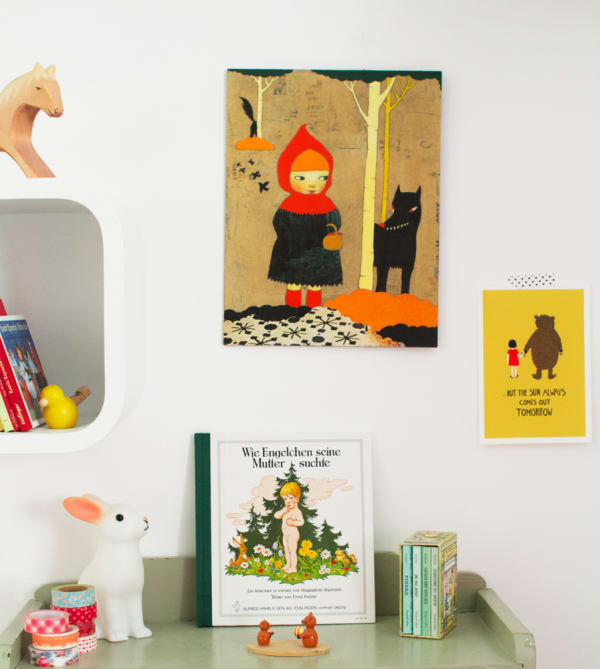 I recently went to look up a word in Merriam-Webster online, where I saw a familiar image pop up to illustrate the word 'vermillion.' It was of a painting that hung above a bookshelf in my bedroom for years, and seeing it immediately brought up pleasant memories.
It was Manuel Osorio Manrique de Zuniga by Goya. The subject is a young boy who's wearing a brilliant red outfit and who, for years as a kid, I thought was a girl. I still don't really know where the print came from or how it made its way into my room, although Manuel does look a lot like my brother and me.
I'm getting nostalgic for this kind of thing as my parents prepare to sell my childhood home, where my copy of Manuel still lives. I also think it's interesting for parents, of which I am about to be one, to know we can't predict what children remember from these homes we make for them.
What artwork do you remember from your room as a kid?