How a "Rent Back" Could Help You Win the Bid on Your Dream House
We independently select these products—if you buy from one of our links, we may earn a commission. All prices were accurate at the time of publishing.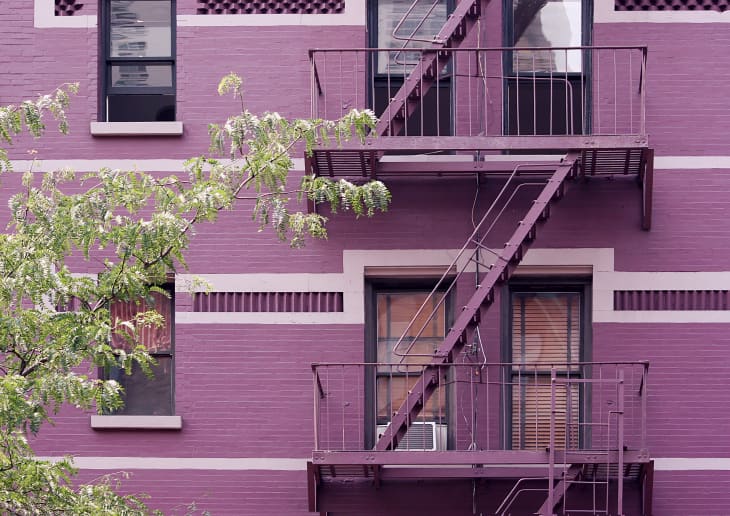 As a first-time buyer in a super-duper competitive housing market, you want your offer to really shine, especially when you're bidding on a home you love. 
Follow Topics for more like this
Follow for more stories like this
While you may not be able to convert equity from a previous home into a sweet stack of cash for a sizable down payment, you do generally have more flexibility than repeat buyers. One way to use that to your advantage is to offer "rent backs," which give sellers a little more wiggle room as they plan their own moves. 
"Rent back situations are becoming far more popular in this market than they have ever been before," says Ryan Fitzgerald, a realtor and owner at Uphomes in Charlotte, North Carolina. "In fact, it's one of the ways in which people are winning offers."
What exactly is a rent back? In short, it allows you, the buyer, to rent out the home you just bought to the person who sold it, allowing the seller to keep living there for a period of time. But how do you go from bidding on a home to essentially becoming the landlord before you even move in? 
Rent backs are attractive to sellers who need more time to move out of their homes, but want to simultaneously take advantage of the current market activity, explains Brian Caluori, a realtor with Gibson Sotheby's International Realty in Boston. For example, if the seller has kids in school, they may want to wait until the summer break to move but want their home listed while the market is sizzling hot. 
When you enter into a rent back agreement, buyers and sellers agree to a certain rent price that would be paid to the new owners (the buyers) after the close of the sale, Caluori explains. 
As a renter, this may mean you'll pay a premium to go month-to-month on your current lease while you await moving into your new home. But landlords are being a lot more flexible these days as renters challenge the concept of 12-month leases. (In other words, definitely negotiate with your landlord.)
Repeat buyers, on the other hand, often need to unload a home before they can get financing to purchase their next property and can't be as nimble as renters.
If you're considering offering a rent back, know this: The seller can't overstay their welcome. Rent backs typically have caps, explains Jenny Usaj, co-owner of Usaj Realty, a real estate brokerage in Denver. If you're purchasing the home as a primary residence, the rentback term is capped at 60 days per lender guidelines, she explains.
As you're preparing a bid, your realtor will be in communication with the seller's realtor and should have an idea as to whether a rent-back agreement could sweeten your offer.
"Sellers may need to move quickly or more slowly depending on why they are selling," Usaj says. "Being flexible and adjusting the timeline to the seller's ideal timeline can be the winning term."
So, while making a solid financial bid that's at or above the listing price will get your offer on the table, extending a little hospitality to the sellers could help set your offer apart from others in a multiple-offer situation.