My Honest Review of Sonder, the Airbnb Alternative You Need to Book ASAP
We
independently
select these products—if you buy from one of our links, we may earn a commission. All prices were accurate at the time of publishing.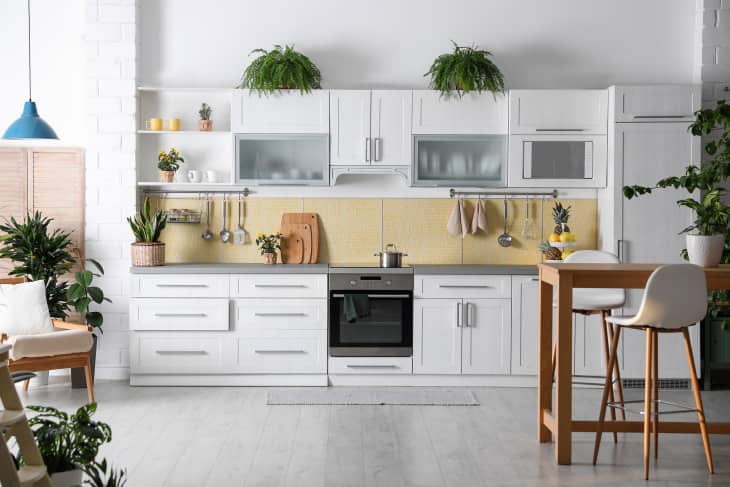 As a frequent traveler, I value a comfortable place to stay that feels like a home away from home. At the same time, I'll jump for special touches like amenities or a 24/7 concierge. Combine all of that and you get Sonder, a short-term rental company that feels like a boutique-style hotel crossed with the coziness of a homestay. 
It's easy to think of Sonder as just another Airbnb alternative, but it's much more than that. Out of the numerous Sonder experiences I've had, they have all been memorable — I've stayed in a historic building in New Orleans, a modern high-rise in Chicago, and an art deco hotel in Miami Beach. 
But what's it really like to stay in a Sonder? And why might you want to book it over Airbnb or Vrbo, or a hotel? Here's what you should know before booking, plus my honest thoughts on the experience from start to finish.
Quick Overview
What Is Sonder?
Sonder is a short-term rental company offering "apartment-style hotels" with modern designs and conveniences like stocked kitchens, luggage storage, and even fitness rooms. Unlike Airbnb, which operates as a marketplace, Sonder leases, manages, and operates its properties.
Founded in 2014 by CEO Frances Davidson, Sonder is a fairly recent addition to the short-term rental scene. It works by partnering with landlords, hotel owners, property management companies, and more to lease, manage, and operate properties. The actual properties can vary from entire condo buildings to dedicated floors in apartment buildings to actual hotels. (I've stayed in all three!) 
Currently, Sonder operates more than 9,000 units in over 40 cities and 10 countries. The vast majority of Sonder properties are located within the United States, but you'll also find them internationally in cities like Amsterdam, Venice, and Dubai. 
While they may appear to be similar, Sonder and Airbnb have some pretty big differences. These are some of the biggest differences that I've found as a guest over the years.
Availability: Sonder is available in select cities, while you can find an Airbnb just about everywhere.
Rental types: Sonder stays are always entire units, while Airbnb stays can vary from private and shared rooms to entire units.
Aesthetic: Every Sonder I've stayed in has been tastefully decorated with modern furnishings. I've found that Airbnb can be more unpredictable. (Not a fan of pink flamingo wallpaper? Too bad!)
Communication: While Airbnb gives you the option to contact your host directly for issues and questions, Sonder has a chat feature in the app to contact customer service for assistance. 
Management: Sonder leases, manages, and operates its properties, while Airbnb and Vrbo properties are typically owned and managed by the host.
Location: Sonder properties are typically away from touristy areas, but not too far from the action either. Airbnb stays can be located just about anywhere, from quiet neighborhoods to busy downtown areas. 
Pricing: In terms of pricing, I've found that rates for Airbnb and Sonder can vary, and one isn't necessarily more expensive than the other. 
Sonder offers two simple ways to book your stay: through their website or an app for your phone or tablet. Choose from a list of available cities, find your check-in and check-out dates, select the number of guests, then browse the available listings. It's just so … easy.
Easy to navigate: Typically, you'll only have a few properties to peruse per city when booking a Sonder. Each property's page clearly lists available room sizes and rates, building amenities, parking information, and more. You'll also find detailed photos of the entire property, from the building exterior to each and every room per unit.
Exact location is provided: Each Sonder property includes the exact address and detailed information about the surrounding neighborhood. This can be quite useful, as I'm able to factor in things like distance from a grocery store or coffee shop.
No guest reviews: Unlike Airbnb, Sonder's customer reviews are not accessible before booking and only star ratings are displayed. As a guest, reviews can make or break my decision to book a stay (i.e., I want to know if the A.C. is constantly broken!).
Rigid check-in and check-out times: One thing I love about Airbnb is that you can message your host and ask if an earlier check-in or check-out time is available. With Sonder, you're either locked in to these times or you may have to pay an additional fee to change them.
Cancellation policy can be tricky: Sonder offers two types of booking rates: an economy rate that is non-refundable and a flex rate that is fully refundable under certain terms. It's tempting to book the economy rate, but this can get you into trouble if you ever need to change or cancel your trip.
Sonder's Check-in Process
Several days before your Sonder stay, you'll receive check-in instructions by email with helpful details like your unit number and access code. You can also access this information in your account online or in the app. 
It's simple and clear: Getting into an Airbnb can feel like a scavenger hunt, often requiring you to decipher photos from the host that lead to a hidden lock box containing the key. With Sonder, simply punch in a four-digit code to unlock the door to your unit — that's it!
Honestly, nothing. I've never had an issue checking in or getting into a Sonder.
Staying in a Sonder Property
Once you're inside, you can kick back, relax, and enjoy your stay. Here's what stands out to me the most.
Perfect for remote work: If you're able to work remotely, Sonder provides a comfortable setup for doing just that with fast, reliable Wi-Fi. The modern decor also makes it easy to find the perfect Zoom background for your work meeting. 
The kitchen is well-stocked: In every single Sonder that I've stayed in, I can always count on pantry staples like mini bottles of quality extra-virgin olive oil and freshly cracked salt and pepper. There's also a wide assortment of pots and pans, kitchen knives, cutting boards, utensils, plates, glassware, and more. 
The coffee is actually good: The coffee I've enjoyed during Sonder is consistently better than anything I've ever had in a hotel. I'm not a morning person, so a decent cup of coffee at the start of the day is a total game-changer. 
You can even do your laundry: Every Sonder I've stayed in has either in-unit or in-building laundry machines. If you're staying longer than just a few days, being able to wash your clothes (especially if you're like me and never pack enough socks) can be very helpful.
Customer service is impersonal: If anything goes wrong during your stay, you can report it using the chat feature in the Sonder app. (There is also a 24/7 customer service line, but I've admittedly never called it.) While every issue I've ever reported has been resolved (eventually), the experience lacks personal touch. If you prefer the convenience of a hotel concierge or the human element of an Airbnb host, this might not be for you.
Should You Stay in a Sonder?
If you prefer the coziness of a home stay with the professionalism of a hotel, then Sonder might be for you. If you're staying in a city for a longer period of time and planning to work remotely, Sonder's setup is better than that of a hotel and some Airbnb stays. My biggest (and only) knock is the customer service, which can be a bit clunky if any issues arise.