What Is the MLS, Anyway? Real Estate Agents Explain
We independently select these products—if you buy from one of our links, we may earn a commission. All prices were accurate at the time of publishing.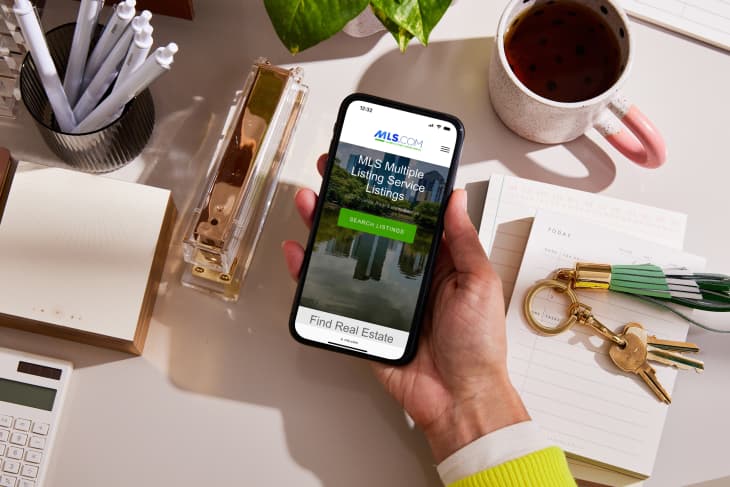 Coming home to a familiar space is comforting, no matter where your journey takes you. Whether you choose to cozy up with your pet in a favorite spot or chat in the kitchen with your significant other, your house is a place where you can be yourself and unwind from the events of the day. And finding the perfect home is a must if you're in the market to buy a property.
Follow Topics for more like this
Follow for more stories like this
When you finally take the first steps toward homeownership, you'll probably encounter a few unfamiliar terms. As you have conversations with your real estate agent, words like "contingency" and "escrow" may have you furrowing your brow as you try to soak it all in. Of course, one term your Realtor will most likely use whether you're buying or selling is "MLS." But what is the MLS, anyway? Here, real estate agents break down the basics of what it is and how it can benefit you in the home-buying or selling process. 
The term MLS stands for "multiple listing service."
The name gives a hint, but the MLS is a database of homes for sale. "It is the service that allows listing agents and brokers to share their listings with all other brokers," says Julie Upton, who is a California Realtor. She also notes that there are hundreds of different sites around the country, based on region. Having your house listed on the MLS puts your home in front of the eyes of more brokers, which increases exposure and showings. As a buyer, your real estate agent can search for homes that fit the criteria of what you're looking for in a house.
What kind of information is on an MLS site?
When a real estate agent uploads their listing, they try to put in as much information as possible for other agents to see. Emily Cressey is a real estate agent in Seattle and reveals that the MLS is a great resource that includes vital statistics on any house. Ultimately, these details help agents select properties that fit the needs of their clients. 
"These well-known data points include lot size, square footage, bedroom and bathroom count, and more," says Cressey. Listing agents add specifications, which populate into searchable fields. Additionally, MLS sites contain photographs and written descriptions of the property, focusing on the home's more unique features.
Recently sold properties also stay on the MLS so Realtors can look at comparable values. "Each past home sale is a data point that helps determine the value of other properties in the area," advises Cressey. As a result, past home sales can help listing agents determine a selling price, and it can also aid buyers in seeing what other homes have sold for in neighborhoods they're considering.
Who has access to the MLS?
The bad news is that not everyone can access the multiple listing service. "Most MLS sites are accessible only to paying members who are licensed Realtors," says Cressy. Therefore, guarding entry to the site provides value to members. It also ensures privacy for sellers as Realtors upload sensitive details, such as sellers' names, contact information, and documents like inspection reports and financial statements. 
MLS listings are also living documents, where agents can comment on the property or seller so that other Realtors can take note. "It also includes private remarks for other agents that may give information about access for showings," reveals Upton. For example, if an agent can only show a property when the homeowner is at work, there's no reason for anyone other than Realtors to know when no one is home. 
However, the good news is that several popular sites auto-populate with non-private information from the MLS. Companies like Zillow, Trulia, HomeFinder, and Realtor.com syndicate properties from the multiple listing service, allowing anyone to browse the current inventory of homes for sale in an area. These websites contain all the information a buyer needs to know to vet houses and contact their Realtor for a showing.