What Is This Mysterious Wall Mount in my 1901 Home?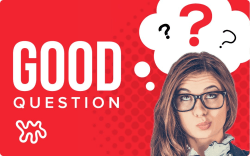 Q: There is a mysterious sort of wall mount in my 1901 colonial home [see photo below]. It appears that the previous owners tried to pull it out of the wall and were unsuccessful so they just painted over it. I would like to find out exactly what it is, and if I can find still find an antique to restore it to new. Please help! -Sent by Yessica
Editor: Ooh, yay—another Old House Mystery! That fixture has such a ghostly air about it, although that could just be the drips of white paint. Readers, what do you think this wall mount was originally intended for? Expert insights and wild speculations are equally welcome!
• Have a question for our community? Send us yours with a photo or two attached (questions with photos get answered first).