How To Handle A Moulding Explosion?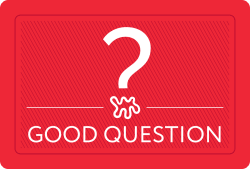 Q: We moved from an amazing 70s contemporary house with white everything and super-clean lines to a fairly boring colonial home, and I'm having a hard time adjusting to so much moulding! The previous owners to this house went moulding crazy, every room is different from picture frame moulding to wainscoting, and even the master bedroom has super thick/embellished chair rail...
I need creative ideas to make it less obvious. My only idea is to paint the room and molding the same color so it fades a bit, but I'm not sure I want to use that tactic in every room. I need the Apartment Therapy audience to give ideas! And yes..that's an interior column in the photo...any ideas on making that disappear!? -Sent by Sam K
Editor: I've thrown myself into a Google image search for Apartment Therapy House Tour Moulding in search of inspiration and advice for Sam K, so join me there or share your wisdom in the comments!
• Have a question for our community? Send us yours with a photo or two attached (questions with photos get answered first).
(Image: Sam K)