What To Do With Space Between Sconces?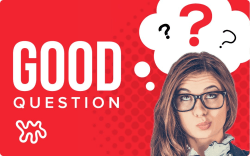 Q: We have a pair of sconces over the piano in our small living room, and I'm in a quandary about what to do with the space between them. I currently have a wee gallery wall going, but it's too cluttered for the space—there's a bookshelf on the adjacent wall that is cluttered enough, thank you...
Oh and that TV to the left is not long for this world. The room doesn't get a ton of natural light, so I'd like to do something bold and colorful, or at least light-reflective. What should go there? What shapes/colors/textures/zany objects? Suggestions welcome! -Sent by Cynthia
Editor: To me, a home isn't truly complete unless it has a piano, and I'm determined to have a piano again someday! Readers, how can Cynthia make the most of this cozy corner?
• Have a question for our community? Send us yours with a photo or two attached (questions with photos get answered first).