What To Put In Heirloom China Cabinet If You Don't Own China?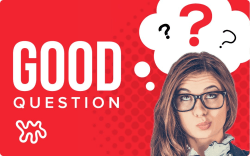 (Image credit: Apartment Therapy)
Q: I inherited this china cabinet [see photo below] from my grandparents. I love it! It's a daily reminder of my grandparents and makes me smile each time I pass it. My problem is... we don't have anything to put in it. My grandparents kept crystal vases and polished silver pieces in here that my mother has offered up, but I'd like something a little more rustic/casual. Is that even possible? We don't have any formal china either. Any other ideas? -Sent by Quinn
Editor: It's not my job to answer the Good Questions—I leave that to our wise readers—but I couldn't help but gather a few examples of china cabinets in use from our House Tours...
Laura uses hers to store shoes...
Patricia's holds clocks and books...
Thomas and Tara use theirs to display a wide variety of treasures and curiosities...
...while Chris' holds video game statues!
Readers, what should Quinn use this beautiful family piece for?
• Have a question for our community? Send us yours with a photo or two attached (questions with photos get answered first).