What Updates Do Renters Really Want?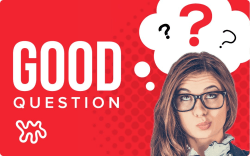 Q: Apartment Therapy always gives readers tips on how to spruce up their rentals, but I'm looking to rent out my condo and would love some real opinions. We're doing updates to our 1983 condo to make it renter-friendly, but I'm curious about what characteristics people look for (or avoid) in a rental...
Our place isn't endowed with tons of character. We have beige carpets, wood trim, and hollow core wood doors. We've put in custom blinds, taken down popcorn ceiling, and updated the bathroom and kitchen, but in the end there are still traits that age the space slightly. Knowing that, I want to make the space as renter-friendly as possible.

Below are some points of interest:
- Paint colors: do people want white? Neutrals? Warm tones? Cool tones? Are they more likely to rent a place that they can paint?
- Is wood-toned trim a turn-off in a carpeted space? I know everyone is trending towards wood floors and/or white trim.
- How much personality do people want to see in the staging?
- Is there any one trait (beyond cleanliness) that will totally sway a renter's opinion? Thank you for your time! -Sent by Amanda
Editor: Let's hope that all the landlords in all the land are reading this and will take our earnest pleas and fondest wishes to heart. My fellow renters, what are the rental home characteristics of your dreams?
• Have a question for our community? Send us yours with a photo or two attached (questions with photos get answered first).