What's Your "Bad Girlfriend?"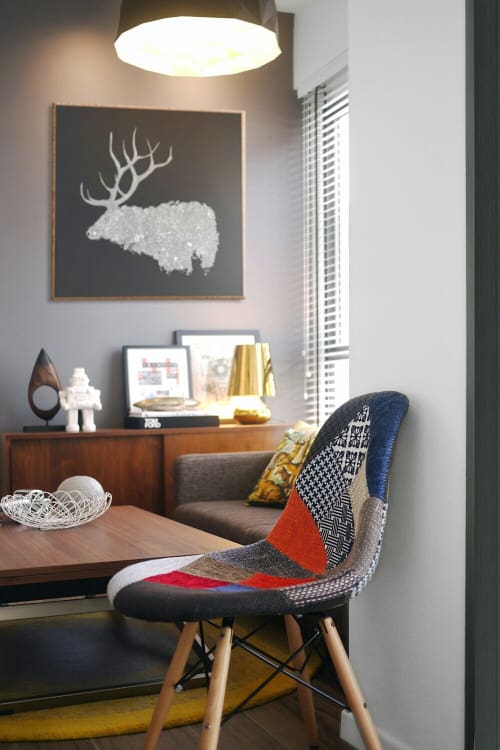 (Image credit: Kevin)
Sometimes you hit your stride and everything in your home is really coming together, firing on all cylinders. Sometimes you know for sure that something isn't working so you feel justified in letting it go. And then there are those frustrating times when you come across that thing that has tons of potential but somehow just isn't working out. No matter what you do, you just can't make it kiss you back. You, my friend, have found your very own bad girlfriend.
I recently heard Steven Colbert describe this phenomenon (and coin this phrase) on Slate's fabulous new podcast Working, which profiles various interesting people and asks them, "What do you do all day?"
I highly recommend listening to the entire 37 minutes about how The Colbert Report executive producer and star spends his workday, but for the purposes of this post, you can skip ahead to around minute 10 to hear him describe the bad girlfriend concept.
In true "ah-ha" moment fashion, I paused the track and really let this idea sink in. It's not a new concept — it's always bitter-sweet to give up on something you had high hopes for — but comparing a creative endeavor to a relationship really hit home for me. Just like you can't make someone love you, no matter how hard you try, you also can't force a creative project to happen. In fact, the more you try to force it, the harder and more resistant it becomes. Just like a stubborn, commitment-phobic, passive-aggressive, bad girlfriend.
The best you can do, the only thing you can do is to set up the conditions for creativity to happen and, so to speak, let her come to you. And if she doesn't, well, there are other fish in the sea.
So tell us, what's the thing that you just couldn't quite make happen, despite your best intentions?