When Opposites Attract: Color Inspiration From Our House Tours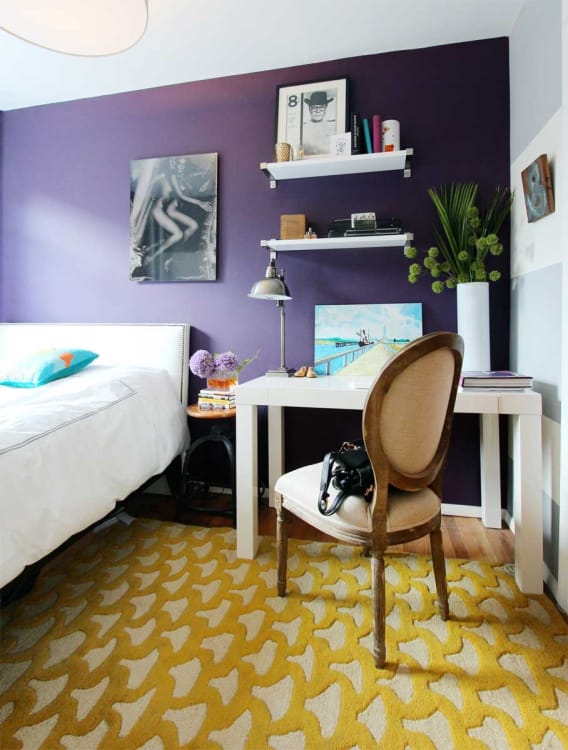 Pairing two vivid contrasting colors is not for the timid. These high impact combinations have a way of catching the eye and drawing us in…
Bringing these colors into the same space together is all about pairing a warm color with a contrasting cool color. In their highly saturated forms these combinations can be bold, vibrant, and quite stunning.
To tackle this color pairing technique, choose one color to be dominant and its opposite to be used as an accent. In image 4 the bold blue wall is balanced by the warm pop of red in the chair. If your dominant color is of the cooler variety, play it down to a pastel and your warmer accent color will have more pop, similar to how the orange compliments the pale blue wall in image 5.
Keep your color confined to one vertical and one horizontal surface, like image 1, for the sake of simplicity and an overall striking affect. Highlight specific areas of the room by mixing and matching the two colors, as shown in image 2. If you're less inclined to "color pop" your room, go for the classic black and white combination. This pairing is quite successful in image 3, where the deep black paint is framed by crisp white trim.
(Images: 1. Mark's Delightful (and Delicious!) West Village Home | Liana Walker, 2. California Home & Design's Small Space, Big Style House Tour | Bethany Nauert, 3. The Pineapple Housewife's Happy Home | Ashley Poskin, 4. Donna & Lyla's Tiled Wonder House Tour | Dabney Frake and Ann Manubay, 5. Holly's Vibrant, Personal Twist on Traditional Style House Tour | Sarah Dobbins)