When to Save and When to Splurge: Bedroom Edition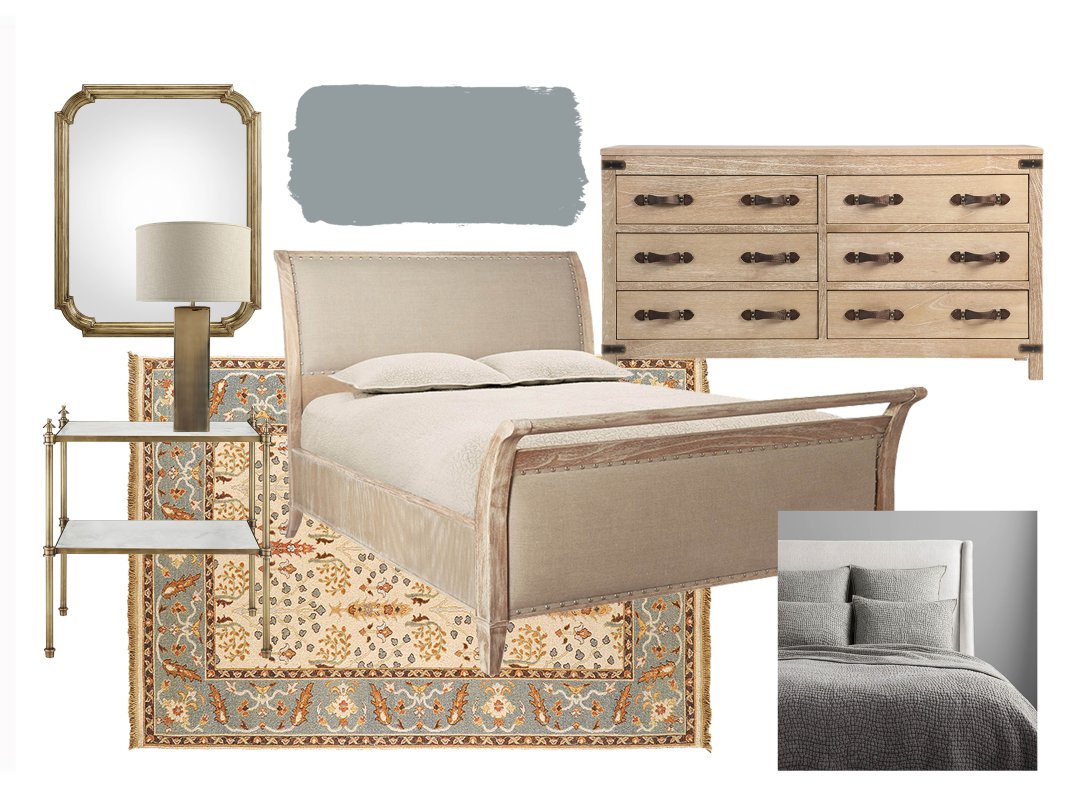 Any wise interior decorator will tell you "buy cheap, buy twice" when it comes to sourcing furniture. And that adage is especially true in the bedroom, where we spend 1/3 of our lives. Just like fast food and fast fashion, "fast" furniture is sometimes a trap; you'll end up paying more in the long run for repairs and replacements than you would have if you just bought the high-quality stuff in the first place. The easiest way to decide where to splurge and where to save in the bedroom is to just ask yourself, "How long will I live here?"
1–2 Years
Anything that can be folded, rolled up or otherwise broken down and put into a moving box is fair game as an investment piece if you're staying in a place for just 1-2 years. In other words, go ahead and splurge on sheets, rugs, quilts, and fabric wall hangings–you can easily take them all with you. (Plus, they can sometimes double as packing materials!)
Soft goods, like those up top in our "Soft Modern" bedroom, are ready to be splurged on as soon as you're ready to invest in them; they'll travel well to your next place if you're not yet in your forever home.
When it comes to quality here, you'll mostly want to pay attention to materials. 100% cotton sheets with a relatively high thread count will last forever and soften with age. Quilts and other bedding follow the same tenets: 100% cotton or breathable linen are the fabrics of choice, and a neutral color choice is smart since the rest of your bedroom's decor may change when you move. Arhaus has hand-embroidered duvet covers that are built to last, as well as multiple lines of quilted linen bedding that gets softer with each wash. Also, you can order fabric swatches so you can buy with confidence.
For long-lasting rugs, avoid synthetics or synthetic blends. A 100% wool or wool-cotton blend is your best bet, and look for hand-loomed or hand-knotted rugs such as the Paige or Leta rugs at Arhaus.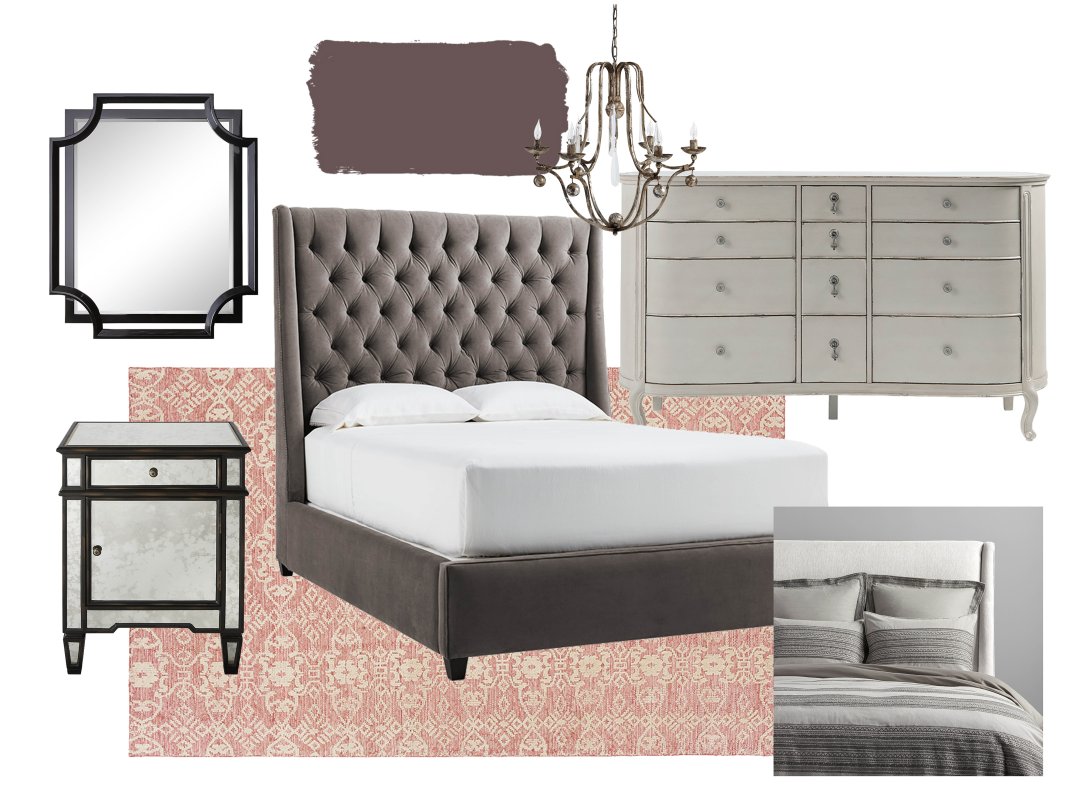 2–5 Years
Mirrors, wall accessories, small furniture and feature lighting such as chandeliers are worth looking at as investment pieces if you're planning to be in your place for 2-5 years. They all have a big impact on decor, yet can still be packed up relatively easily.
Once you realize you're getting settled, it's time to put more thought in in the quality of your hard materials. The accessories here in our "Glam Traditional" bedroom are built to last.
So what makes an "investment" mirror different from an ordinary mirror? The answer lies mostly in the materials. A mirror with a hardwood frame is generally more durable because it allows for slight swelling due to changes in temperature or humidity. They're also obviously more durable than frameless or plastic-framed mirrors during a move. Arhaus's Plume and Lenox are both good examples, with hardwood frames and hand-applied finishes.
Lighting that can be easily moved is also worthy of investment for this timeframe. If it's going to make a big difference in your space, a focal piece like the Bonita chandelier is easy enough to install and un-install to take with you when you move, just remember to keep the original fixture to replace it if you're in a rental. If that's too much of a commitment, table lampsare more affordable yet still easy to move from place to place.
5+ Years
Finally, you've found your "forever" home! Or, at least your "5+ year" home. Even if you're moving in with some budget pieces from your old place, it makes sense to replace them with some larger investment pieces as they wear out or as you save up.
Beds and dressers are the two most expensive items in the bedroom, and the heaviest to move, so it makes sense to wait until you're less nomadic to invest in these. If you've ever owned a particle-board bed, you'll know they don't survive big moves very well. A bed with a solid hardwood frame will last a lot longer. Arhaus's Devereaux Tufted Bed and Addison Upholstered Bed both feature frames that are hand built with sustainably sourced hardwoods.
Dressers are, for many, the final frontier when it comes to investment pieces. Again, the durability (and price) comes down to the materials and method of construction. Like most cabinetry, hardwoods and traditional carpentry methods still reign supreme. When considering what to buy, learn a bit about the different types of joinery and assembly used to create the piece you're considering. For instance, the Genevieve Dresser's frame is made with mortise and tenon joinery and reinforced dovetail drawers for extra strength and durability. They also allow for a little more give and take if you do end up moving the piece. It's also worth checking out the drawer slides; a high-quality dresser such as the Tremont Dresserwill have ball-bearing hardware instead of wheels.
Ready to Invest in a long-lasting piece? Visit Arhaus to see their full range of top-quality home goods.
This post is sponsored by Arhaus.
Thank you for supporting the brands that make Apartment Therapy possible.
Apartment Therapy supports our readers with carefully chosen product recommendations to improve life at home. You support us through our independently chosen links, many of which earn us a commission.