When Is the Right Day to Take Down Your Christmas Tree?
We independently select these products—if you buy from one of our links, we may earn a commission. All prices were accurate at the time of publishing.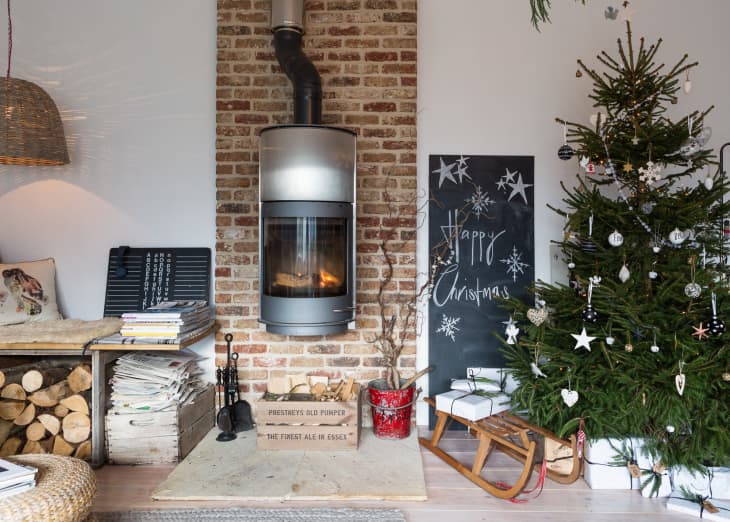 Everyone has a different opinion about when to take down the Christmas tree (not to mention when to put it up). If you're feeling a little lazy because we're settling into 2020 and your tree is still standing, you can relax! Not only is the timing of Christmas decorations a completely personal choice, but we have some historical justification for leaving up Christmas trees through this weekend, at least.
Follow Topics for more like this
Follow for more stories like this
If you think of Christmas as a twelve-day-long holiday, as many Christians have since the 4th century, according to Good Housekeeping, then Christmas season is still going strong. It ends after the twelfth day, otherwise known as the Eve of the Epiphany, which falls on either January 5 or January 6, depending on whether you start counting twelve days on Christmas or the day after. Some Eastern Orthodox Christians even celebrate the Epiphany on January 19, according to the Encyclopedia Britannica, because they celebrate Christmas on January 7.
Good Housekeeping explains, "Although Christian groups reportedly disagree over which date is the correct one, tradition dictates that the Twelfth Night is the best time to take down your festive decorations — including your tree. It's believed that waiting too long after the Twelfth Night will bring bad luck."
So if a family member or busybody neighbor is giving you the side-eye for still having your Christmas decorations up, you can tell them the Christmas season hasn't officially ended yet. Really, historical justification or not, however you celebrate the holiday and for how long is totally up to you. Don't let anyone tell you otherwise.